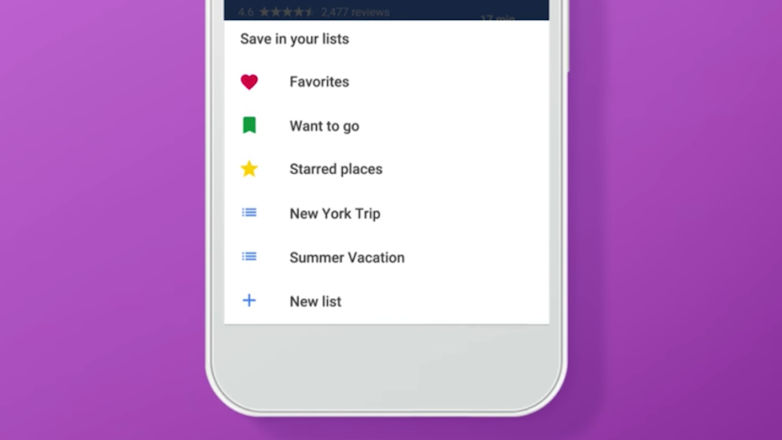 In its blog post, Google has announced a new feature to Google Maps which will allow users to make lists of their favourite places and locations, and share those lists with family and friends right from the app itself. This feature makes it easier for when you want to share suggestions to your out-of-town friends for places to visit when they drop by in your city or even keep a note of all the places that you want to visit for yourself. This feature is expected to roll out to iOS and Android smartphones today.
Until now, when you clicked on a location, Google Map would give you an option to save the location on your device. Now, with this feature introduced, when you hit the save button, a number of options show up on your screen from 'Want to Go', 'Starred', and Favourites. You can also create a new list with a personalised name such as 'Places to visit before I become 30', 'Vacation 2017' etc.
To share these lists with your friends, all you have to do is go to the 'Your Places' tab in the side menu of Google Maps and click on the saved tab, which shows all your lists. On clicking on the specific list that you want to share, various methods with which to share such as email, Whatsapp and Google hangout show up and you can select whichever method you prefer to share your lists. This feature also comes with a 'Make Public' option which allows everybody to access your lists and in turn you to explore other people's lists.
With this feature, it looks like Google is keen to make Google Maps a more interactive and social experience for the user, instead of simply being an app for providing directions. These lists can be viewed on desktop, mobile and even offline, so you can download these list and view them later even in the absence of an internet connection.