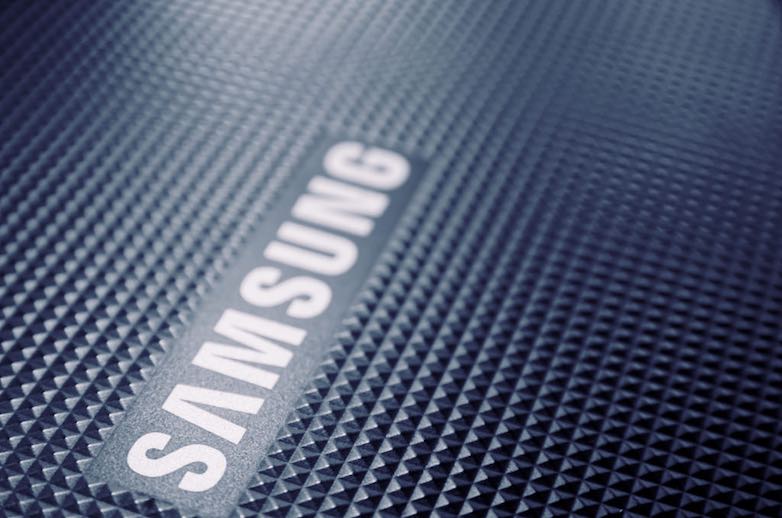 In an interesting development, Indian cell phone carrier Reliance Jio and Korean electronics and smartphones giant Samsung will hold a joint press conference at this year's Mobile World Congress. The press conference is scheduled at 8:45 a.m. local time, on February 28th on what would be the second day of MWC 2017. Samsung has already issued invites for the press conference – the photo of which we have posted below.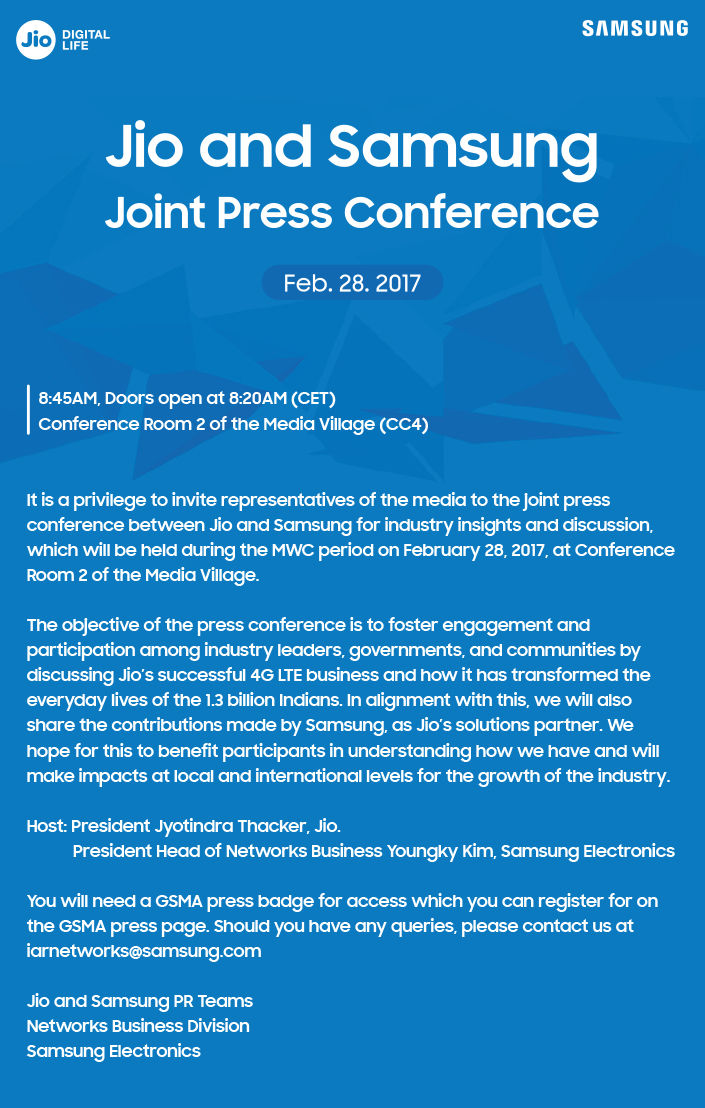 This is what it says;
"It is a privilege to invite representatives of the media to the joint press conference between Jio and Samsung for industry insights and discussion which will be held during the MWC period on February 28. 2017, at Conference Room 2 of the Media Village. The objective of the press conference is to foster engagement and participation among industry leaders, governments. and communities by discussing Jio's successful 4G LTE business and how it has transformed the everyday lives of the 1.3 billion Indians. In alignment with this, we will also share the contributions made by Samsung, as Jio's solutions partner. We hope for this to benefit participants in understanding how we have and will make impacts at local and intemational levels for the growth of the industry."
According to the invite, the press conference would be jointly hosted by  Jyotinara Thacker from Jio and Samsung's Youngky Kim who heads Samsung's Networks Business.
At this time, it remains unclear if the two companies plan to expand their partnership further. It would be interesting to see how this relationship between Samsung and Jio builds over the future.