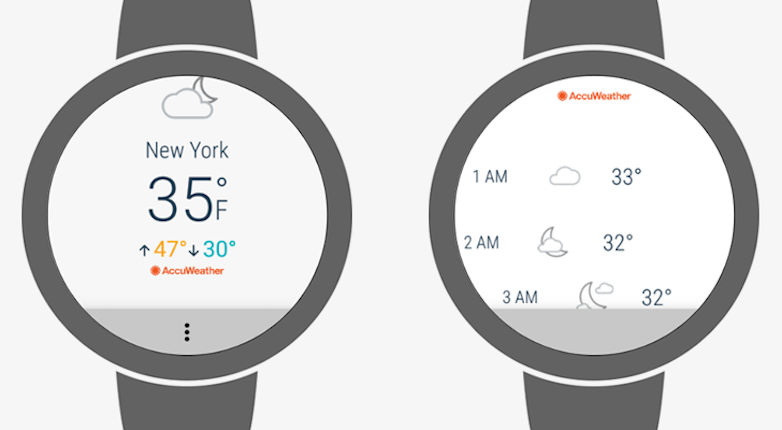 After Uber and Telegram, AccuWeather is the latest app to get support for Android Wear 2.0. While this app has been available even for Android Wear previously, it is now more feature-rich then before. Additionally, unlike its previous iteration, the app can now work on your smartwatch even without your smartphone i.e standalone. Let's take a look at  the new changes.

Earlier, AccuWeather showed only data specific to one's default location. Also, it could make temperature forecasts only a few hours into the future. Now, the app shows hourly and daily forecasts. It also gives you options to view the temperature in multiple locations, allows you to convert temperatures from Fahrenheit to Celsius and vice-versa, and also switch between the date and time formats. Furthermore, it also provides data such as precipitation, temperature, and windspeed. The AccuWeather app on Android Wear 2.0 now also comes with a custom watch face, apart from being compatible to other watch faces. That's seems like a whole lot when compared to the previous iteration. 

Those of you who have an Android Wear 2.0 smartwatch, you can head to Play Store to download the AccuWeather app. But for those of you who don't, AccuWeather will continue to work the way it used to, albeit without the new set of features.