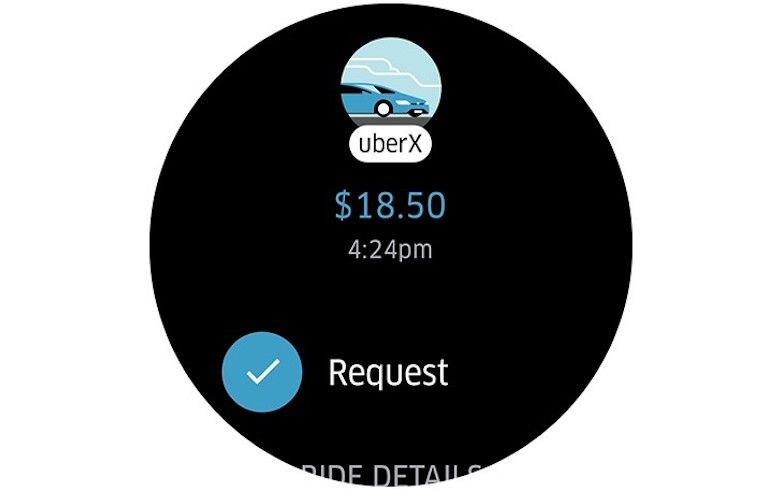 It might have taken the company two whole years to follow up on its promise, but Uber's app for Android Wear 2.0 is finally here. And the best part about this is the fact that it is completely standalone which means that you won't have to depend on your smartphone to be able to book cabs and you can do so simply from your smartwatch.
Those of you who are fortunate enough to own an Android Wear 2.0 smartwatch already can download the app from the Play Store. While the app might not offer all the features as the one on the smartphone, it does get away by providing the essentials for you to comfortably get on with your ride. So, you can book a ride, select bookmarked destinations, check out the price estimates and ETA, track your driver along with the cab information such as the car model and plate number before he arrives to pick you up, and also track the ride once your in the cab.

Do note that your smartwatch has to come with LTE capabilities along with Android Wear 2.0 for you to be able to make use of the app without having your smartphone in its vicinity. As of now, only LG Watch Sport and Watch Style come with Android Wear 2.0, and only LG Watch Sport comes with LTE.
With Uber now on Android Wear 2.0, the app get an upper edge over its competitor Lyft. While Lyft was available for Android Wear previously, it was pulled out from the Play Store some time ago and there's no telling if or when it would resurface for Android Wear 2.0 again.