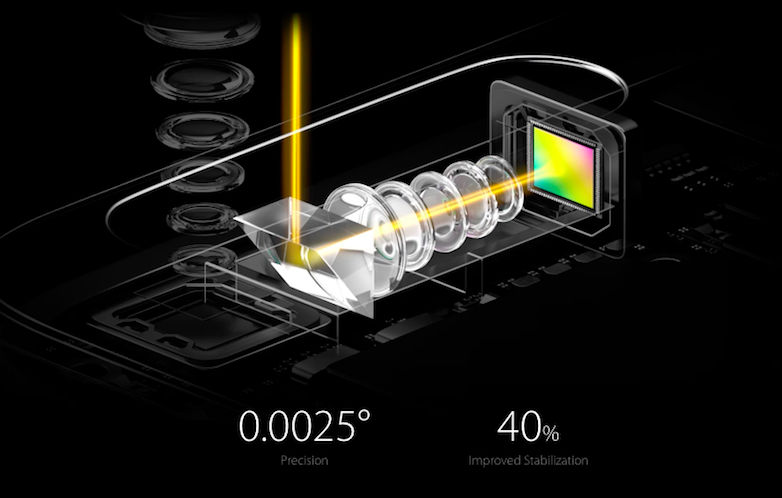 Oppo has officially announced a 5x Dual Camera Zoom system for smartphones at MWC today, a teaser campaign for which was out last week. The company, however, hasn't showcased any new smartphones at the Mobile World Congress.
The new 5x Dual Camera Zoom system uses a wide-angle camera and a telephoto camera, the telephoto arranged at a 90-degree angle to the wide-angle camera. The system uses a periscope-style design which is just 5.7mm thick. Light is diverted through a prism into the telephoto lens, which has a focal length 3 times longer than the primary wide-angle lens. Oppo claims it is able to achieve lossless 5x zoom through proprietary image fusion technology for digital zoom. Oppo has also integrated optical image stabilisation into the system to offset the effects of camera shake, especially on the telephoto lens. Oppo claims both the prism and the telephoto lens sense vibrations and compensate for them in real time, resulting in a 40% improved OIS performance.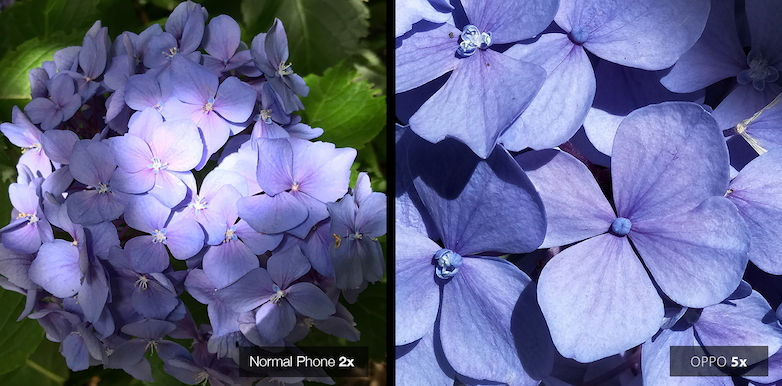 Specifics are scarce. There is no information on focal lengths of the lenses used in this new system or sensor sizes and apertures. There also isn't any information on when this type of camera system will make an appearance in a consumer product. So we'll just have to wait and watch to see if Oppo's 5x Dual Camera Zoom technology lives up to its claims.