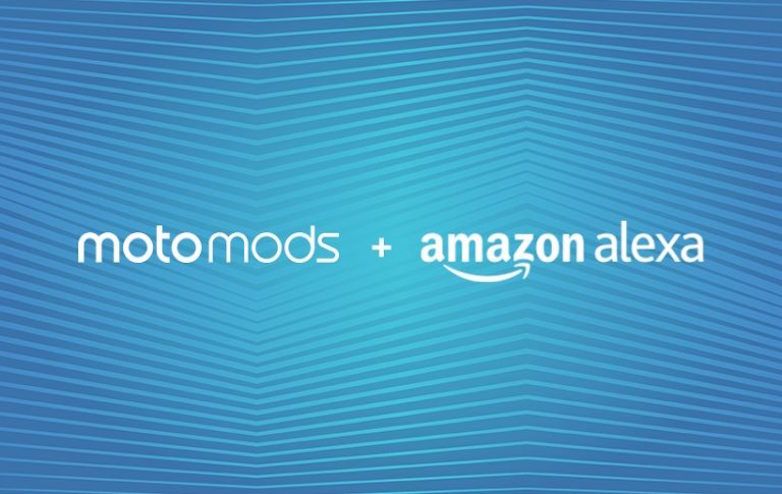 In what appears to be a interesting collaboration, Amazon and Motorola announced today at an event at the ongoing MWC 2017 in Barcelona, Spain, that they have partnered up to bring the Alexa digital assistant to Motorola smartphones through Moto Mods.
The Amazon Moto Mod, as it will now be called, will basically perform everyday tasks such as requesting Uber rides, and checking weather or even playing music by using voice commands, as earlier seen on Amazon's Echo that works with Alexa. This new mod will be manufactured by Harman-Kardon.
While as per current plans by the company, you need to unlock your Moto Z smartphones to be able to make use of Alexa, Lenovo has plans to integrate the voice assistant in the smartphone in such a manner that you will be able to make requests even without the Mod, that is, remotely.
#hellomoto #motomods #LenovoMWC #mwc17 pic.twitter.com/yevFoPnVKT

— Profit.kz (@profitkz) February 26, 2017
Motorola also announced that it has several new Moto Mods in the offing this year. The company will be launching a new mod called the Moto Power Pack which will provide 50 percent more battery life to the smartphone. This mod will come with an efficiency mode, which detects when your smartphone is on low battery, and charges your phone automatically. The Moto Power Pack will be available come March for $49 (approximately ₹3,000).
The company further added that it plans to launch more number of mods that include support for wireless charging, multiple SIMs, tablet docking apart from a Turbo Power Moto Mod and Style Shell Mods. A Gamepad Moto Mod that brings physical controls to the Moto Z is also expected to be launched by the company some time this year.