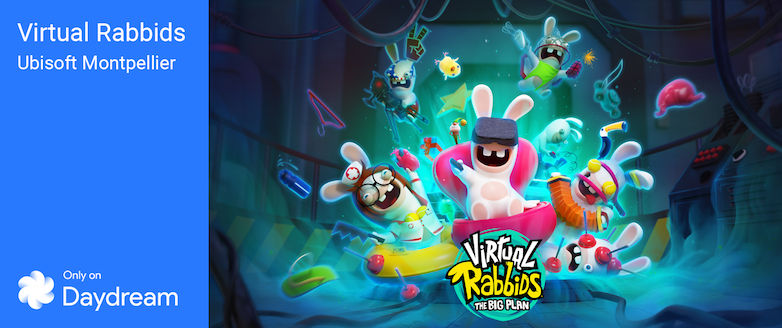 Now that Oculus has announced over 70 games for the new Samsung Gear VR with Controller, Google has to step up its game. Google has now announced four new exclusive gaming titles – Along Together, Beartopia, Virtual Rabbids, and Virtual Virtual Reality – for the Daydream VR platform at the ongoing GDC 2017 conference.
Along Together is probably one of the most interesting games of the bunch. It is jointly developed by Ubisoft and the developers of the original game. It's a fun gaming title in which you travel around the world to find and recover a stolen nuclear safety password. Beartopia, which is developed by Spry Fox, is a co-op game where you form new friendships and build a prosperous society.
Virtual Virtual Reality by Tender Claws is a game in which you get to try various VR headsets. The Virtual Labor System in the game helps you in identifying a suitable artificial intelligence match. The fourth game in the list, Along Together, has been developed by Turbo Button. In this game, you help an imaginary friend in safely navigating through dangerous 3D puzzles with the help of the controller.
All these gaming titles will soon be available on the Play Store. Google is also running a promotion where it is selling popular Daydream VR games like Gunjack 2: End of Shift, Need for Speed: No Limitas VR, and Keep Talking and Nobody Explodes at half their original prices.
[Source: Google | Via: PhoneArena]