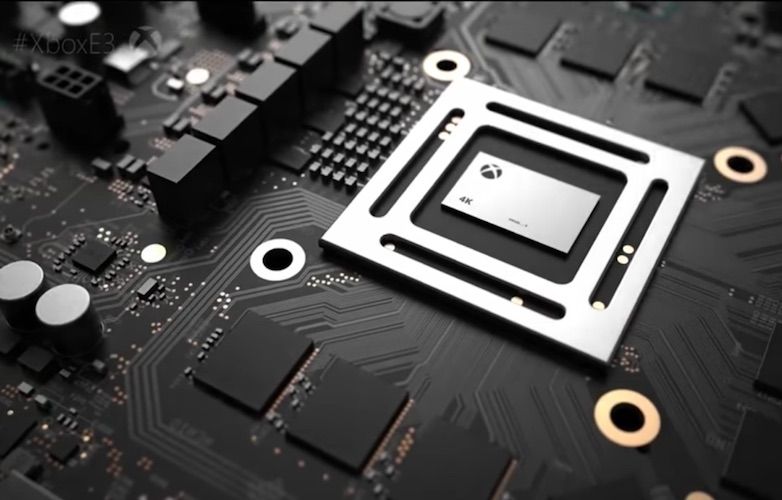 This year's Game Developers Conference has come with good tidings for VR, with a string of announcements for virtual reality headsets and associated software. Now, Microsoft has revealed that plans are under way to incorporate support for mixed reality headsets on Xbox One and the upcoming Project Scorpio console in 2018.
This news is especially significant since the software giant is currently shipping Windows Mixed Reality headsets (previously known as Windows Holographic headset) to developers. The developers attending GDC will receive a "golden ticket" which can be redeemed for the Acer developer edition of the Mixed Reality headset along with the requisite SDK to enable development for the platform. In addition to Acer, manufacturers such as ASUS, Dell, HP, Lenovo, and 3Glasses are also working on their own versions of headsets for Windows Mixed Reality-ready PCs. These same headsets will also work on the Xbox One and Project Scorpio consoles as well.
"We're also excited to share that Windows Mixed Reality experiences will light up on other devices over time, beyond desktop and Microsoft HoloLens" says a Microsoft spokesperson on the official blog. "Our plan is to bring mixed reality content to the Xbox One family of devices, including Project Scorpio, in 2018."
Microsoft had already revealed that Project Scorpio will be VR-ready, this announcement bolsters its mixed reality commitment for the upcoming console. However, the 2018 date means that the powerful console will launch this year without the support for Microsoft's own mixed reality headsets. The console is expected to be unveiled at the E3 this June.
[Source: Windows Blog]
[Via: The Verge]