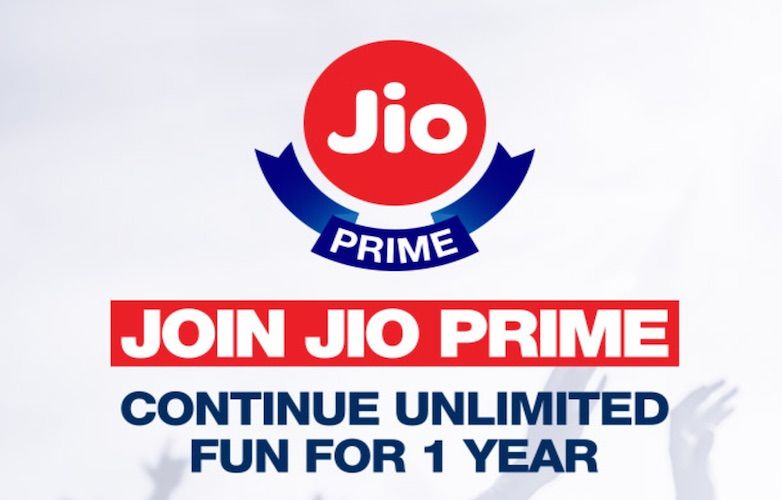 Looks like Jio is on an all out attempt to ensure that competition is always kept at bay. Just days after the company announced the debut of the Jio Prime Membership and the associated plans, today we have reports of two plans from within the Prime Membership getting an upgrade. Now, in case you are completely in the dark about the new Jio Prime Membership plans, you might want to read this article for a better perspective, For those who already know what this is all about, read on.
Two of the most important plans that are part of the Jio Prime Membership were the Rs.303, and the Rs.499 recharges. While the Rs.303 recharge gave the subscriber 1GB of data per day for 28 days, the Rs.499 plan doubles that and offers 2GB of data per day for 28 days – making these offers amongst the most affordable paid data plans ever offered by a telecom company in India. However, immediately after Jio announced these plans, competition responded. Vodafone has started to roll out a similar offer for its subscribers, and as I write this article, both Airtel and Idea have also announced attractive data plans.
However, Jio had one more ace up its sleeves, and according to reports, the company has more or less confirmed that users who subscribe to either of these aforementioned Jio Prime plans, would also qualify for additional data. This new offer is called the "buy one get one free recharge" offer that gives 5GB of additional data for the subscriber who already recharged with Rs.301. For subscribers who recharged for Rs.499, an additional 10GB of data would be provided. With this, people who recharged with Rs.303 would get 28GB+5GB = 33GB of data for 28 days. For people who recharged with the Rs.499 pack, the amount of data at their disposal would be 56GB+10GB = 66GB of data for 28 days. The news about the offer was first tweeted out by our friend Sanjay Bafna. In fact, Sanjay's tweet also adds that the benefits would be applicable to all plans priced above Rs.499.
Reliance #Jio officially announced that #JioPrime Users will get "Buy One Get One Free Recharge" Offer who recharge before 31st March. pic.twitter.com/fRenHnslWD

— SANJAY BAFNA (@sanjaybafna) March 3, 2017
With this kind of pricing, Jio is not only giving sleepless nights to its immediate competition but might as well put broadband providers in several small towns across the country out of business.