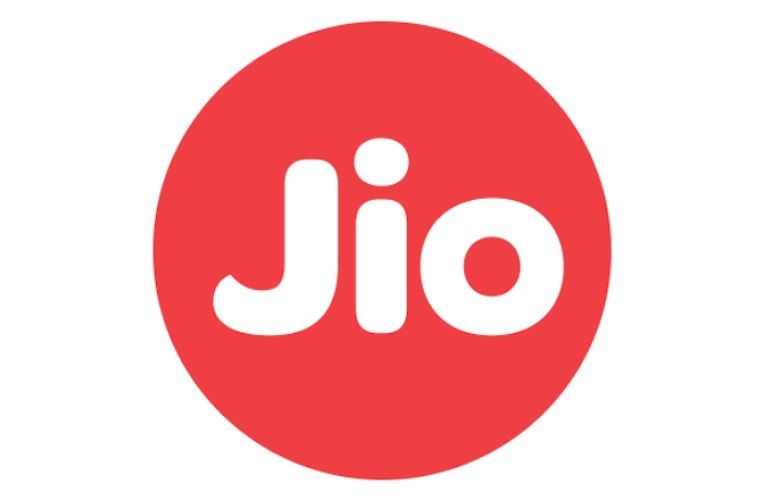 Barely a week after Airtel sent out a press release stating that it was rated India's fastest mobile network by Ookla – the company famous for its Internet speed test application, we now have another report, this time based on a finding by India's telecom regulator TRAI (Telecom Regulatory Authority of India) that claims that Jio 4G and not Airtel has the fastest mobile network in India. According to data from TRAI's MySpeed Portal, the data is for the period between December 2016 and February 2017.
Note that these results are not officially carried out by TRAI and is based on speed test results posted by users themselves. In fact, this is the disclaimer that TRAI has on the website.
"The results represent the average of the data speed samples collected from various consumers of the TSPs on a crowdsourcing basis during speed test initiated by them over the last 3 months and the monthly trends are updated on the 1st of every month."
Anyway, as per the TRAI website, Jio experienced its highest (average) speeds (close to 18Mbps) in December 2016 following which there was a sharp decrease in the speeds – but still remaining at a very respectable 8.3 Mbps. Following this, there was an upsurge in the speeds in the next month – with average speeds of up to 17 Mbps.  Airtel in comparison seems to be lagging behind with relatively lower speeds in comparison.
Here are the graphs that TRAI has put up on their website.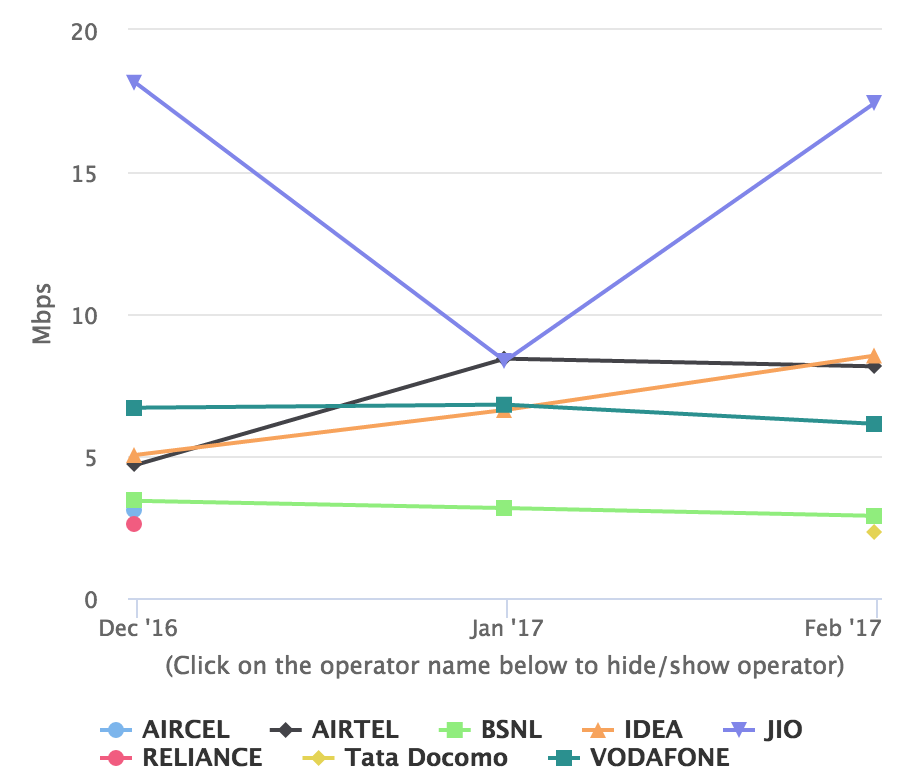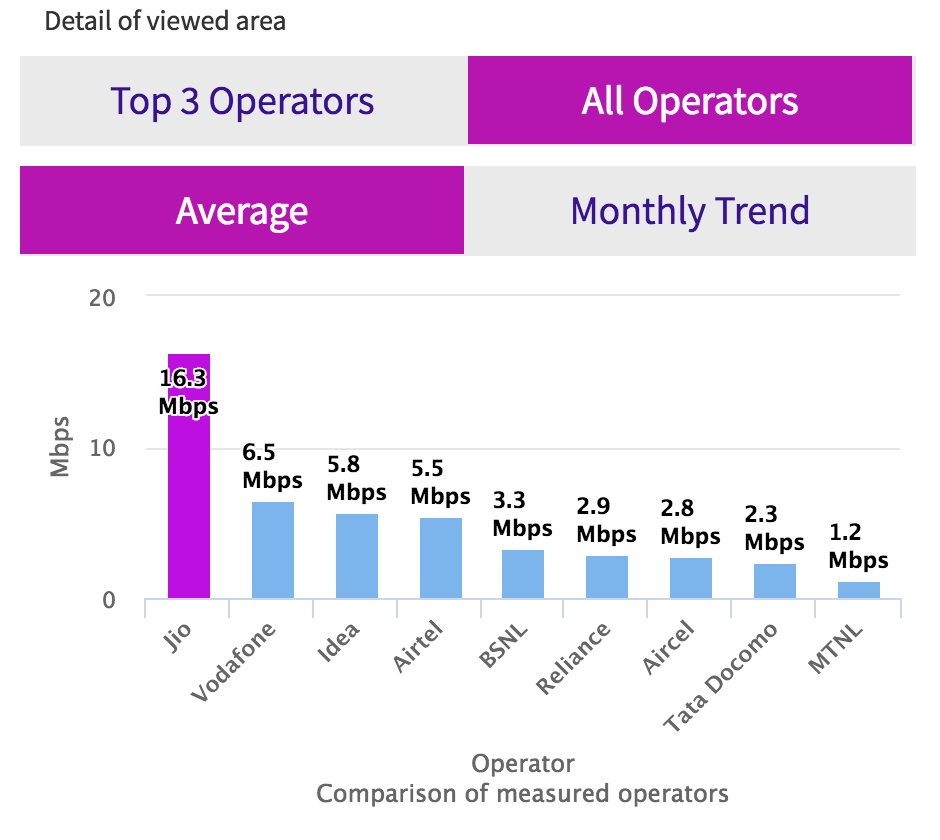 Do you really think Jio was the fastest network in India during the period of December to February? My experience with Jio was quite the contrary with speeds barely crossing 1Mbps during daytime.