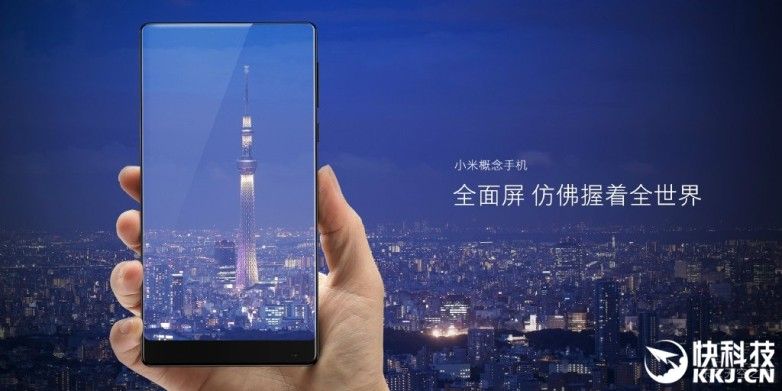 One of Hugo Barra's last projects before he exited the company, the Xiaomi Mi MIX took the world by storm by channelling its inner Sharp Aquos to deliver a stunning screen-to-body ratio of 91.3 percent, which ended up looking petite despite a 6.4-inch screen. Considered an engineering and design marvel, the phone was restricted to the local Chinese market, but if rumours are to be believed, the phone's successor will push the boundaries further with even thinner bezel.
The Xiaomi Mi MIX 2 is rumoured to push the screen real estate to a whopping 93 percent according to a report from a Chinese source. Interestingly, the outgoing versions 6.4-inch IPS LCD is widely reported to be replaced with a curved AMOLED display in the Xiaomi Mi MIX 2. In layman's terms, the sequel to the Mi MIX is rumoured to sport even more reduced bezels and the presence of AMOLED screen should make for an even thinner construction. The phone is also expected to continue with the same 6.4-inch display, but the resolution is rumoured to be 2K as opposed to the Full HD underpinnings of the original phone.
It's further rumoured that the Mi MIX 2 will be continuing with the same ceramic construction of its predecessor. The innovative and much-talked-about bone-conduction audio tech is also rumoured to be carried into the Mi MIX 2. The report also suggests that the phone will employ an ultrasonic fingerprint sensor, which will bring it from the back (as found in the original Mi MIX) and place it in the tiny bottom bezel at the front instead. The phone isn't expected to hit the markets until November 2017.
[Source: Phandroid | Via: MyDrivers (Chinese)]