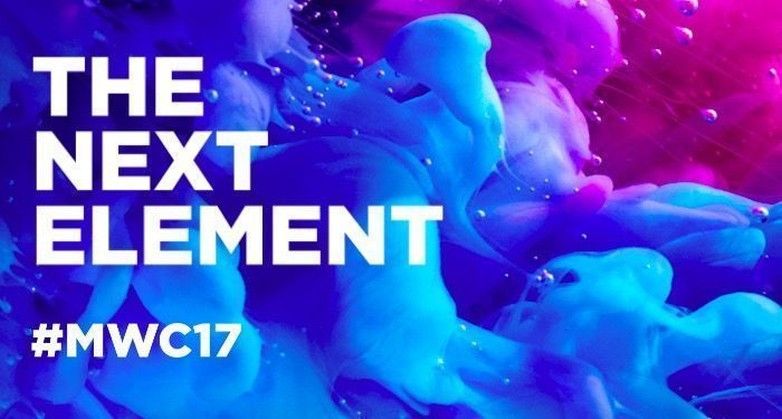 This year's edition of the Mobile World Congress was a lukewarm affair. While everyone expects Apple to stay away from the event, the unavailability of Snapdragon's premier 835 chip meant that the big smartphone manufacturers shied away from unveiling their flagship smartphones. Even Samsung, which has been hoarding the Snapdragon 835 chips, didn't launch the Galaxy S8 as it needs more time to ensure the highly-anticipated phone doesn't turn out to be an explosive affair like its disgraced predecessor.
Having said that, even the past MWC's haven't impressed in terms of innovation as smartphone tech has more-or-less plateaued in terms of both engineering and innovation. The improvements to processors, storage, battery, cameras, and overall design has been largely incremental and not ground-breaking for quite some time now. So even if MWC 2017 may not have outright wowed us, it still makes sense to make a note of the smartphone design and engineering trends evident at the event. Here are some of the most significant ones that have caught our eye this year.
(1) Going Retro: Back to the Buttons
When the iPhone revolutionised the concept of smartphone with its all-pervading capacitive touch interface and a modern UI to boot, it didn't take long for it to relegate the physical keypad to history. If you are an ancient relic like me from a time when phones didn't have fancy touchscreens, you might remember the sheer speed and efficiency of belting out messages using the predictive text feature. The lack of feedback on a touchscreen keyboard (and the ensuing barrage of typos) just doesn't compare. It seems old-schoolers have been yearning for the resurrection of the keyboard and the erstwhile giants of the mobile world have answered their prayers.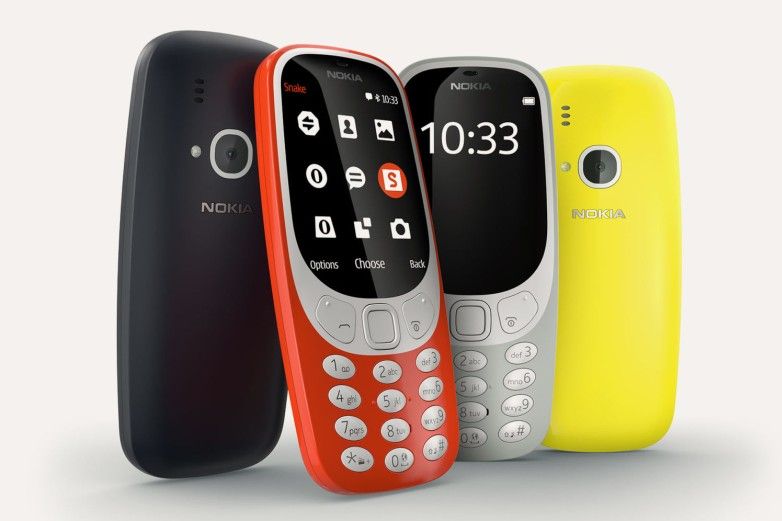 Nokia has risen like a phoenix going by the enthusiastic reception for its new breed of Android smartphones under the HMD Global marquee. It chose MWC 2017 for some good old fashioned fanservice by bringing back everyone's favourite indestructible phone – the Nokia 3310. The phone may be low on features or even something as basic as a 3G radio, but it has the physical keypad of yore. BlackBerry, however, isn't banking on nostalgia alone. Unlike the Nokia 3310, the KEYone is a full-blooded smartphone with a 4.5-inch screen, 2GHz octa-core processor, and 3GB of RAM. But unlike your regular smartphone it includes a physical keyboard at the bottom of the screen. This isn't just a clever marketing gimmick, but a bold yet risky attempt at bringing physical keyboards back to mobile phones.
(2) HDR Compatible Displays
Ever since good emissive displays technologies such as CRTs and plasma have been laid to rest, the display industry has done little more than push worthless gimmicks such as 3D and 4K, as opposed to putting in real effort to improve picture quality. HDR tech, however, is the rare new addition to the display space that stands to make any quantifiable difference to display technology. It not only forces display makers to adopt a better, more demanding colour space, but it also compels them to make better displays that need to implement high contrast and superior colour fidelity. Not surprisingly, MWC saw the big smartphone and tablet makers announce their intention to bring this splendid new tech to their smartphone and tablet screens.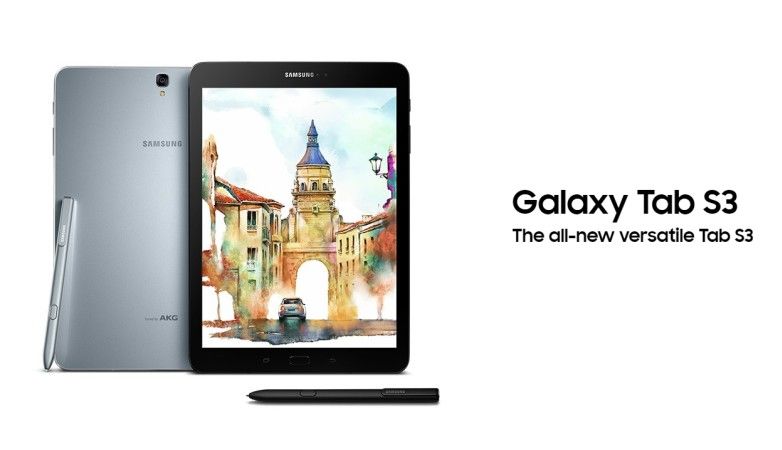 While the Samsung Galaxy Note 7 had already released with an HDR10 certified display, this year's MWC saw manufacturers such as Sony follow suit with the Xperia XZ Premium. The smartphone not only has a bat-poop crazy 4K display, but it's also HDR10 compatible. Samsung followed suit with equipping the Galaxy Tab S3 with an impressive 10-bit colour panel and HDR capability. The LG G6, however, stole the show by sporting a display that conforms to the much more superior Dolby Vision standards, which includes a 12-bit panel.
(3) The Race for Dual Camera
While various smartphone manufacturers such as Huawei, LG, Honor, Lenovo, and ASUS have toyed around with the concept of dual cameras in various implementation to different effects, but the world didn't take notice of this gimmick until Apple touted it as the next best thing since slice bread on the iPhone 7. MWC 2017 had its share of dual-camera phones as well. The award-winning LG G6 opts for two 13-megapixel Sony cameras for wide and regular modes, as opposed to the G5's big/small arrangement that led to a quality drop between the two modes. The dual-camera tech is reported to work well with Snapdragon's zoom technology and LG's own camera optimisations.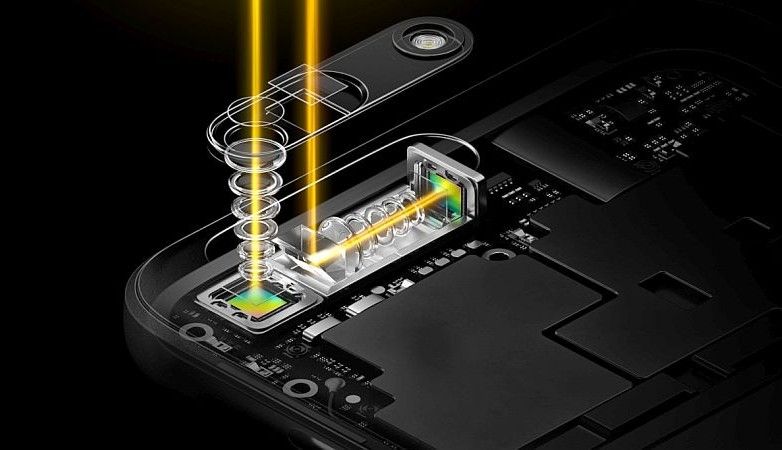 The dual-camera Huawei P9 turned out to be our resident camera expert George's personal favourite in the camera comparison test, and the company continues the tradition with the P10 and P10 Plus with the dual-lens Leica 2 camera. The phone combines 20-megapixel monochrome and 12-megapixel colour lenses and mates them with the powerful Kirin 960 processor and some nifty software optimisations along with 4K video recording to boot. OPPO seems to have out quite a bit of R&D effort into the dual camera zoom system of the OPPO 5x. Developed in conjunction with Israel's Corephotonics, the unique dual camera zoom setup employs a complicated maze of telephoto lens, prisms, and a secondary sensor buried deep inside the phone in a 90-degree configuration. When combined with its nifty camera software, the initial reports peg the OPPO 5x to be a revelation in smartphone zoom technology.
(4) Longer Lasting Batteries and Fast Charging
Batteries are unarguably the weakest aspect of any mobile device. The increasing power of modern smartphones has increased power usage, which in turn has put a serious dent in the average battery life. Phone manufacturers have countered with higher-capacity batteries, but that in turn adds another significant challenge of charging times. A mobile device won't be much, well, mobile if its tethered to a wall socket most of the day. The trend in this year's MWC has been the introduction of phones with batteries that aren't just high capacity, but are more power efficient and faster to charge as well.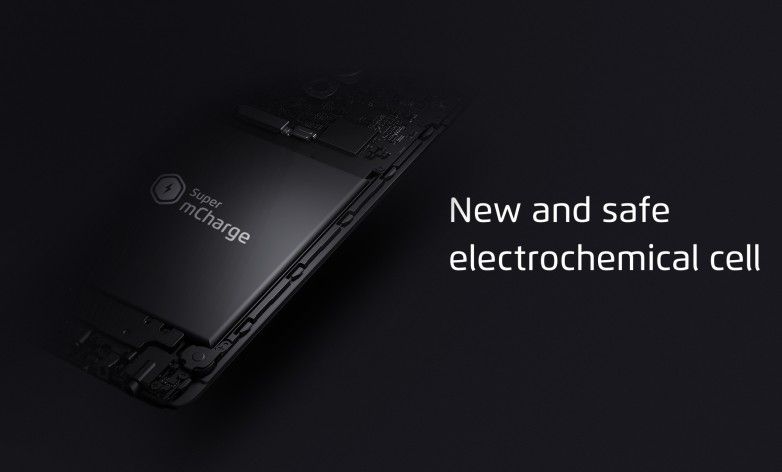 The Huawei P10, for example, debuted at the event with a whopping 40 percent boost in battery life. While OnePlus can be credited with making quick charging mainstream with its Dash Charge technology, the P10 also follows suit with the Super Charge technology that promises a day's worth of charge in just 20 minutes. The BlackBerry KEYone's 3505mAh battery can be charged to 50 percent in just 36 minutes. However, the Chinese phone maker Meizu went a step further by introducing the Super mCharge, which delivers a whopping 55 watts of power, which allows it to charge a 3000mAh battery in just 20 minutes. To put this into perspective, Qualcomm's Quick Charge 3.0 maxes out at 18 watts, whereas Motorola's TurboPower belts out 28.5 watts of power.
(5) Virtual Assistants and Virtual Reality
By 2019, a significant chunk (20 percent to be precise) of our smartphone interactions will occur through virtual assistants according to a report by the Garner research firm. It's no surprise then that Google, Microsoft, and Apple have been spending a lot of R&D resources to perfect their own virtual assistants. Apple's Siri and Microsoft's Cortana have captured the collective imagination of tech enthusiasts by borrowing a page straight from Sci-Fi novels with their virtual assistants.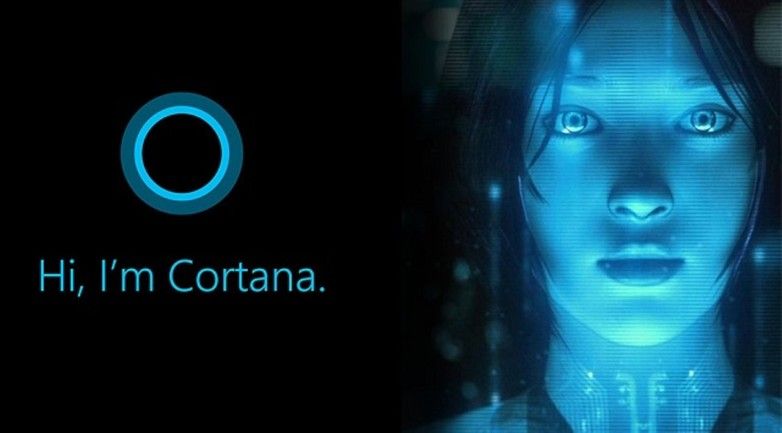 Google, which had kept its virtual assistant exclusive to the Pixel smartphone, too announced that it will be bringing the Google Assistant to all Android smartphones at the MWC 2017. Other major mobile players haven't been far behind with their own takes on the technology. Sony too unveiled the latest Xperia Ear earphones replete with a virtual assistant dubbed Sony Agent. LG and Motorola responded with their flagship smartphones sporting homegrown virtual assistants as well. Not surprisingly, Samsung will also be including a virtual assistant in the Galaxy S8 as well.
While 2016 was the year virtual reality broke out, this year saw the technology pull through with great enthusiasm, despite the very nascent nature of the technology. However, Mobile VR made some ripples at the MWC 2017 and promises to be affordable and within the reach of the average consumer. Samsung's Gear VR was refreshed with the addition of a touch controller, which made it the first of its kind to be paired with a controller. This was also followed by some VR title announcements for the device.
(6) Rapidly Improving Screen-to-body Ratios
Nothing has a more profound impact on smartphone design than the metric popularly known as the screen-to-body ratio. The rapid shrinkage of electronics thanks to advanced fabrication technology and better design as well as manufacturing standards mean that more electronics can be packed with greater efficiency within a smartphone. While manufacturers have hitherto focused on making phones thinner, they are now concentrating on increasing the screen size of a smartphone while simultaneously reducing its overall footprint. This is achieved with clever designs that deliver higher screen-to-body ratios, which in turn allow modern smartphones to sport larger screens within the physical dimensions of much smaller phones.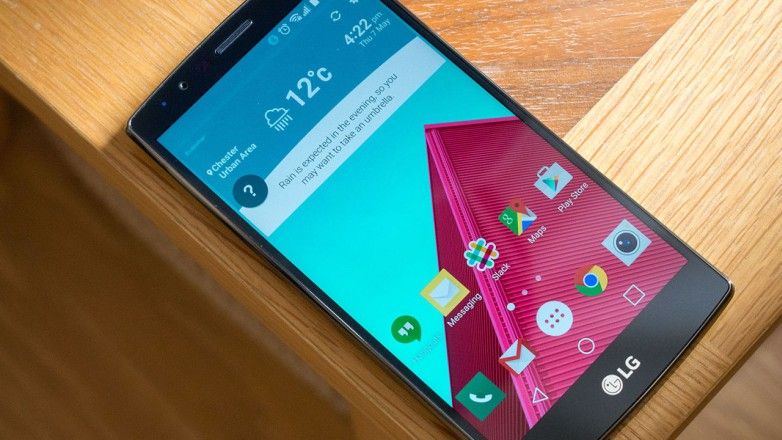 To put this into perspective, last year's flagship smartphones averaged at screen-to-body ratios of around 70 percent. If you go by credible iPhone 8 rumours, it's pretty much supposed to be centred around maintaining a phenomenal screen-to-body ratio. Although that's just conjecture, this year's MWC saw the LG G6 unveiled with a 78 percent screen-to-body ratio. To put this into numbers, it incorporates a 5.7-inch display in a body that's roughly the size of the G5 sporting a 5.2-inch screen. When you consider this alongside rumours that peg the Samsung Galaxy S8's screen-to-body ratio at 83 percent, it's safe to say that year could see a trend of phones exceeding the 80 percent screen-to-body ratio threshold.
(7) 5G Mobile Networks
The mythical 5G mobile network infrastructure was the star of the show at MWC 2017. Interestingly, the 4G standard hasn't reached its full potential yet and 5G technically doesn't even exist since it isn't supposed to be finalised until sometime around 2019. Significant hurdles such as initial teething and technical issues, enforcement of standards, and figuring out business models are still yet to be addressed. However, that hasn't stopped several technology entities to make 5G related announcements at this year's MWC.
Let's not forget the appeal of 5G, which promises to provide minimum speeds of 20 Gbps, with the ability to connect a million devices within a square kilometre. This makes the 4G standard's theoretical speed of 100 Mbps look woefully inadequate. Then there's the significant reduction in latency and the scope of networking every conceivable smart device with the Internet of Things. In effect, we are looking at a 5G enabled world where smart and autonomous robots, drones, and vehicles are embedded within a wireless and almost zero latency network.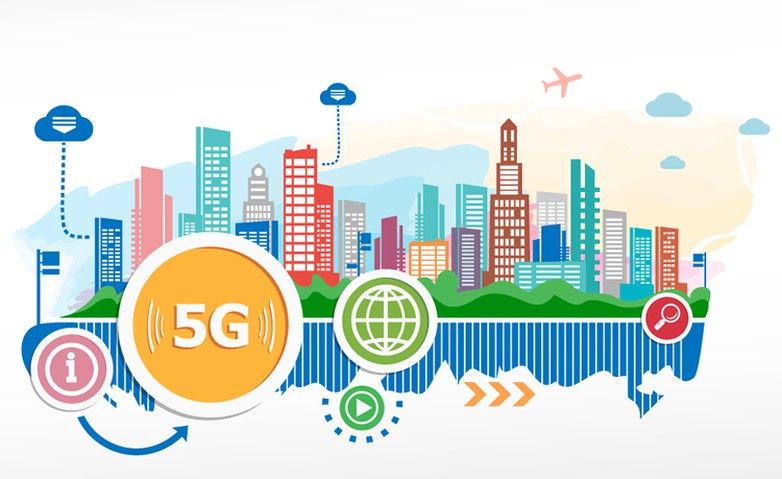 This future could be materialising at a rate quicker than earlier expected considering how Cisco used MWC 2017 to announce that it will be providing the necessary infrastructure for Verizon to run 5G service trials in 11 new cities in the USA this year. Samsung too has announced that it will make a 5G router available to consumers later this year, which will be deployed in partnership with Verizon through its 5G service. LG and Qualcomm, on the other hand, used the event to announce their 5G solutions for developing automotive connectivity solutions using the latter's connected car platform. Ericsson and Qualcomm too have announced 5G trials across Australia in 2017 and UK in early 2018. There's little doubt that 5G may be on the horizon sooner rather than later.