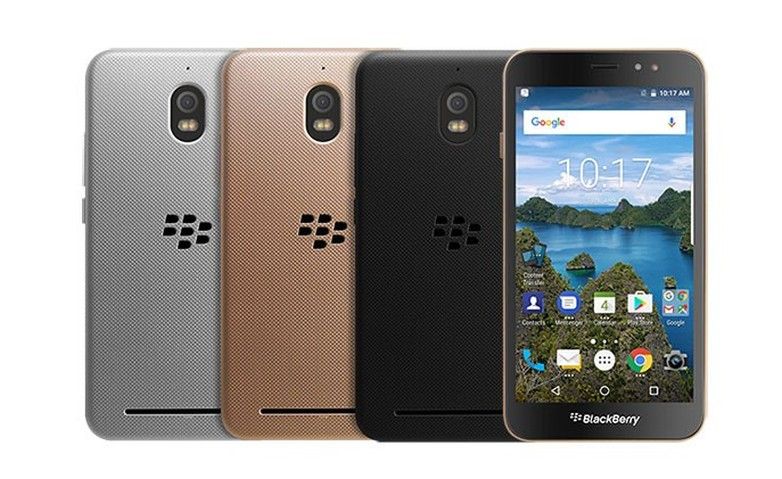 The BlackBerry Aurora smartphone has been officially announced in Indonesia. Dubbed as an affordable phone, the Aurora costs Rs 34,99,000. If you think calling a 34-lakh rupee phone is some sort of a joke, that's because we're dealing with the Indonesian Rupaih, which translates to approximately Rs 17,500 in Indian rupee. While an affordable smartphone giving the Indian markets a miss may sound counter-intuitive, that's because the phone is being manufactured under licence from BlackBerry by Indonesian phone maker BB Merah Putih. The Aurora smartphone is currently available for pre-orders in Indonesian online retailers until march 12, and it may not reach the Indian shores at all due to the exclusive deal between the two companies.
Specifications wise, the BlackBerry Aurora is firmly entrenched in the lower mid-range, with a 5.5-inch 720P display powered by the 1.4 GHz Smapdragon 425 chipset. The phone boasts of 4GB of Ram and 32 GB of internal storage, which can be bumped up to 2TB using the inbuilt microSD card slot. In the camera department, it's equipped with 13-megapixel rear camera and 8-megapixel front camera unit. The 3000 mAh battery claims to offer an incredulously ambitious back-up of 30 hours. The phone will also come preinstalled with the latest Android 7.0 Nougat OS. The Aurora is the first BlackBerry device to be produced in Indonesia, and the first BlackBerry phone to ship with dual-SIM 4G LTE support.
Interestingly, in addition to BB Merah Putih holding BlackBerry licence in Indonesia, the parent company has licenced Chinese manufacturer TCL Communications for manufacturing and selling BlackBerry devices in other markets. Meanwhile, Optiemus Infracom Ltd has been licenced to manufacture and sell BlackBerry devices in India.
[Source: BGR.in]