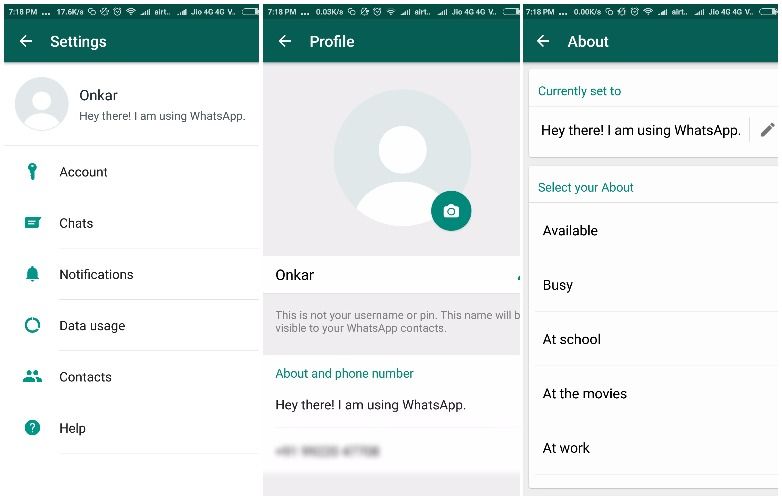 WhatsApp introduced a new Snapchat-esque status feature in its latest update a few days back. This new feature didn't really go down well with users who complained that this was similar to what they had already seen on Instagram as well as Snapchat. Now, to appease its user-base, WhatsApp has rolled out its previous text status feature back in a new update. This update comes in WhatsApp's latest version 2.17.95 and is only available for beta users currently.
For reverting to the previous status feature, users will have to click on the three dots that appear on the top-right side and go into Settings. You will then have to click on your name, which will lead you to the Profile tab that displays your photo, name and an 'About and Phone number' section. This is where you will now be able to enter a status or choose from a set of pre-existing ones that were also available earlier such as Available, Busy, At School, At the Movies etc.
Do note that the Snapchat-esque feature will continue to be available as before. Moreover, the attachment option that allows you to insert media, PDF, contacts and much more to your messages is now available next to where you type in the text, from the top-right side where it was previously positioned.
Do let us know your thoughts as to what you think of this old text status feature in the comments section below.