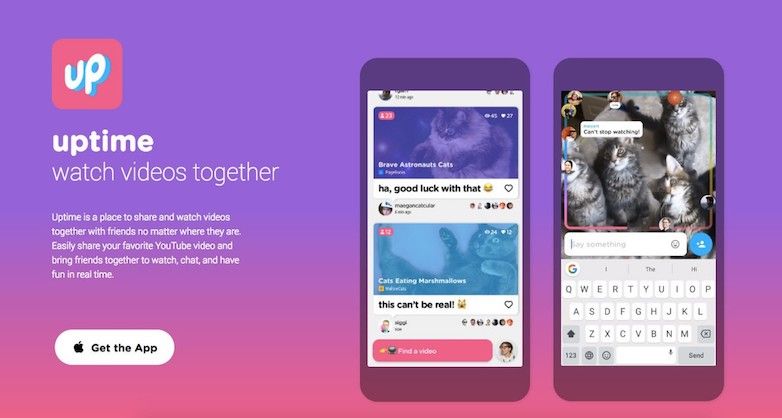 A new app has emerged out of Google startup incubator Area 120. The startup incubator allows Google employees to create products in their "20% free time." Uptime is a social video app that makes watching YouTube videos fun. However, for some reason, it's available only for iPhones.
Users basically need to sign in using their Google accounts and connect with their friends. They can then watch YouTube videos together, and their avatars journeying around the screen to showcase a viewer's progress (it's basically a progress bar). Viewers can chat and add Facebook Live-style reactions while watching videos. There's clearly a potential there, and maybe YouTube could acquire this startup one day and include these fun experiences inside its app.
This is also useful when friends aren't watching the same video on the TV or on the same smartphone/tablet. However, there's still no Android or web version of the app. Hopefully, it will soon be released for Android devices. If you have an iPhone, have a look at the app.
[Source: Uptime | Via: Android Central]