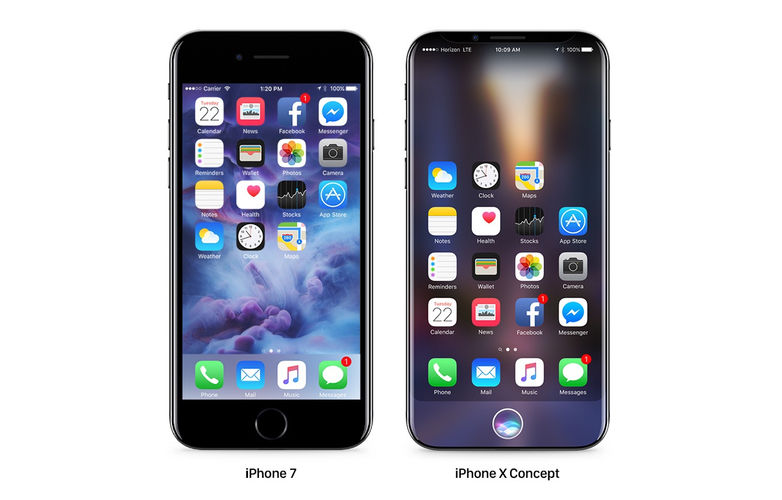 Apple is expected to switch to AMOLED panels for the next iPhone, and there have been plenty of rumours in the past which stated that the bigger iPhone would have a curved display. Now, a new report states that the 5.8-inch variant of the iPhone 8 (or whatever Apple calls it in the end) would feature a curved AMOLED display, but the curves would be gentler than those of the Galaxy S7 edge.
A report from Japanese daily Nikkei Asian Review states that the curves on the next iPhone would be gentler because it's harder to manufacture glass matching the curves of the display. Moreover, the publication's source also mentioned that steeper curves wouldn't offer any advantage or other significant features, so Apple has decided to make use of gentler curves on the next iPhone's display.
While some reports stated that Apple might not use an OLED panel for the iPhone 8, a recent report by The Wall Street Journal mentioned that the larger variant of the device would use a curved AMOLED panel. Other reports state that Samsung has bagged a huge contract to supply AMOLED display panels for the next iPhones. The South Korean electronics giant has also provided OLED panels for the Apple Watch and the new MacBook Pros.
[Source: Nikkei Asian Review | Via: MacRumors]