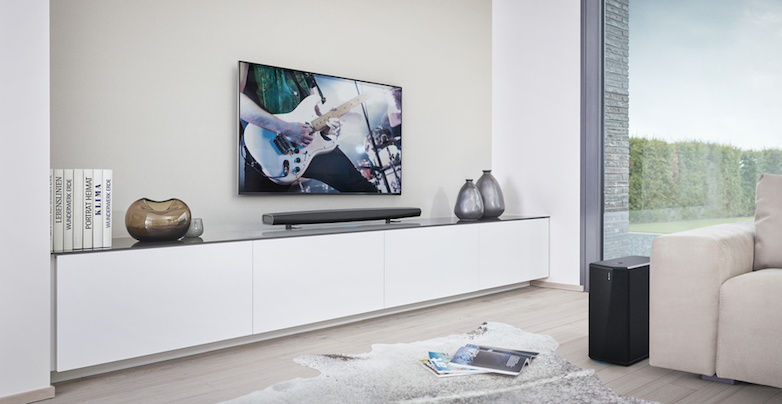 Denon has launched new devices to its HEOS line up: the HEOS Bar soundbar and a HEOS Sub subwoofer. These compete with the Sonos' devices, more specifically the Sonos Playbar and the Sonos Sub. The Denon HEOS Bar costs $900 (approximately Rs.59,000) whereas the Denon HEOS Sub comes for $600 (approximately Rs.39,000). Both products will be available for purchase from April.
The HEOS Bar aims to improve the audio of your TV set with its three-channel design, nine speakers in a 45-degree configuration and Denon DSP technology which works similar to a 5.1-channel setup. It also supports direct Bluetooth streaming from services such as Spotify and Tidal apart from allowing playback of high-resolution audio formats like DSD. You could use the HEOS Bar by itself or along with the HEOS Sub or HEOS speakers. The soundbar has four HDR compatible HDMI 2.0a ports at the rear which allow you to feed 4K Ultra HD Blu-ray players directly to the back of the Bar.
The HEOS Sub, on the other hand, is a slim, wireless subwoofer which can be used either horizontally or vertically and can be placed in any part of the room without having the sound affected. The subwoofer uses dual 5.75-inch drivers along with a class D amplifiers which results in deep bass.
Both devices can be used along with Denon's HEOS app for iOS and Android.