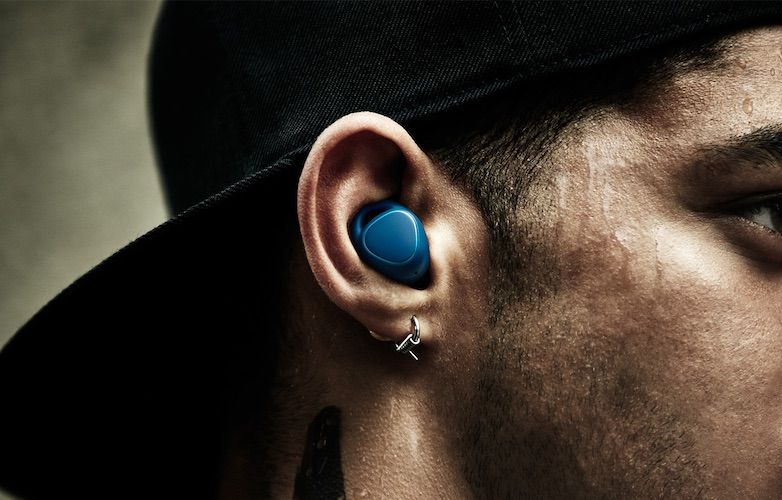 Much talk has been going around about Samsung's new wireless earphones, that the company plans to ship with the Galaxy S8. Sammobile reported last week that the company had filed for a trademark for the brand " U Flex" , and the product's design description revealed that this was meant to be used for the company's Bluetooth stereo headset.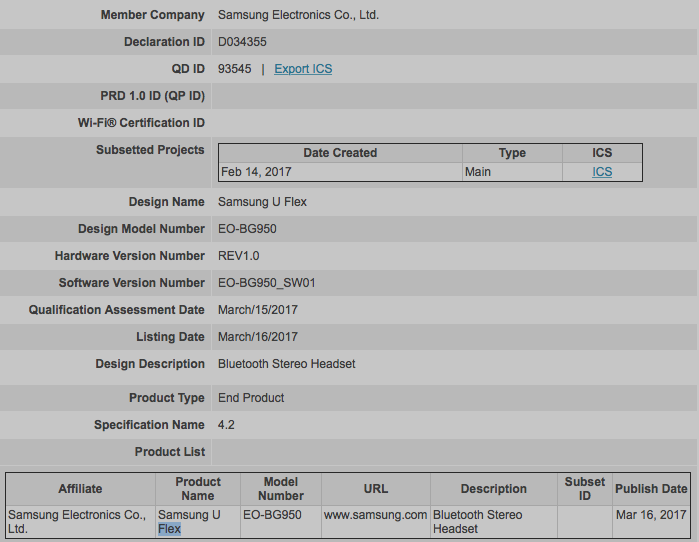 The wireless earphones have received a certification from the Bluetooth SIG as well. Its design description clearly specifies Bluetooth stereo headset, indicating that the U Flex is going to be a set of wireless earphones. The model number EO BG950 assigned to it hints that the accessory may be meant for the Galaxy S8, which has a model number SM-G950. The product codes of both products end in the same number, suggesting that the wireless earphones may be meant for the Galaxy S8.
It is presently unclear if the Samsung U Flex will be offered as a standalone product as well.
[Source: Bluetooth SIG | Via: Sammobile]