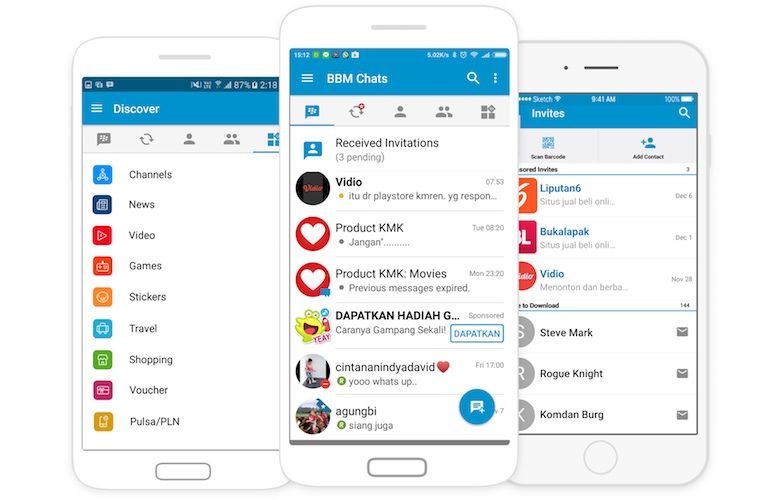 Yes, it is still alive. BlackBerry still hasn't given up on the BlackBerry Messenger for Android though the WhatsApp and Facebook Messenger apps are fiercely popular. The BBM for Android is getting a significant UI overhaul among other things with the latest update.
WhatsApp and Facebook Messenger continue to add new features like status updates and stories to keep their user engaged. BBM for Android on the other hand still exists to milk on the fan base. The latest BBM for Android update brings the Groups and group management feature to the main chat screen.
BBM for Android will also let you enjoy the quick reply feature on the phones Android 7.0 Nougat or higher. Here are the list of changes that arrive with the 3.3.1.24 update.
BBM for Android version 3.3.1.24 changelog:
Infrastructure features to reduce spam invites
Updated icons for BBM Voice and Video calling
Improved quick reply notification support for Android Nougat
Performance improvements and bug reports
Introduced Me and Discover screen into the main navigation menu
Combined BBM Groups and group management features into the Chat screen. All chat conversations are in a single place now.
The latest BBM for Android update version 3.3.1.24 is now available in the Google Play Store. The iPhone owners can download the BBM from the Apple App Store.
[Source: CrackBerry]