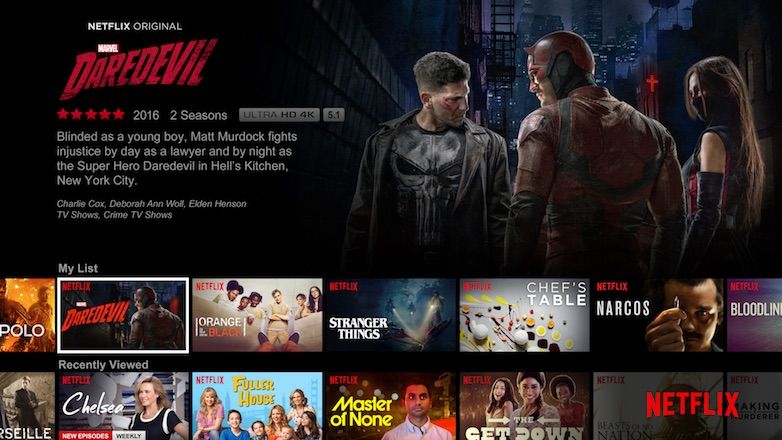 Chances are that if you've been binge-watching a television series, you already skip the title opening credits. For those of you who find this a big chore, and wished for an option which would automatically skip this, Netflix is now said to be testing a skip-intro button that gets you right into the episode.
It was first reported almost a month ago on Reddit. This week, some more users mentioned on Twitter having spotted a 'skip-intro' button while watching Netflix. While the button is said to be showing up for few users on its web platform, it hasn't rolled out to everybody as yet. Netflix too hasn't given out any information for when the update would be available for everybody, but considering it will have to update this feature for all of its platforms, we're expecting it to take another couple of weeks.
Netflix finally has a Skip Intro button!! (cc @CaseyNewton) pic.twitter.com/V8NEQvhlW3

— Mehedi Hassan (@mehedih_) March 17, 2017

The button apparently shows up when you hover over the opening credits. It was observed to pop-up for shows such as House of Cards, Iron Fist, Mad Men and the The Office. The button is said to work even for shows that have the title track after a cold open. What's more, the opening sequence will be automatically skipped in case the episodes are auto-playing.
"We perform hundreds of tests every year to help make the Netflix member experience better," a spokeswoman told The Verge.
[Source: TheVerge]