Colorware is known for undertaking retro-style Mac paint jobs on select Apple products. The company is now bringing the Apple iPhone 7 Plus Retro Edition with a retro Mac look. The nostalgia-infused Apple fans will need to rush to buy this since Colorware will be selling limited units.
Colorware's retro Mac rendition of the iPhone 7 Plus has the classic Apple logo which was first created by Rob Janoff. With the beige paint job at the rear, Colorware has brushed grey coloured stripes on the sides to remind you of the air vents in the old Macintosh systems.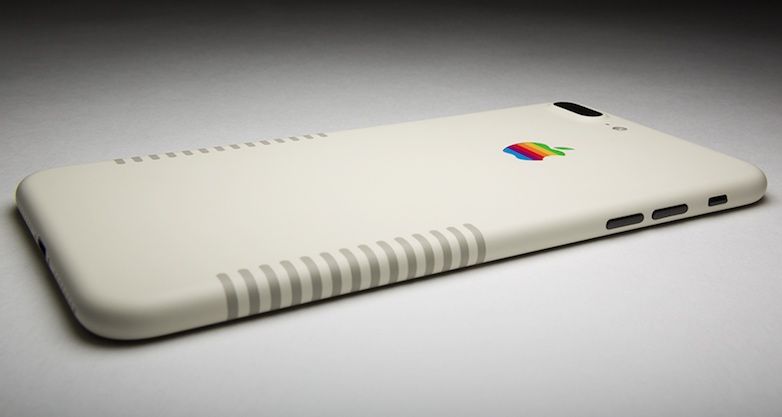 Here's what Colorware has to say about the custom paint process:
"At ColorWare, the product goes through a labour intensive process of disassembly, cleaning, masking, painting and inspection. Then, the product is buffed and reassembled. The product goes through final inspection and is packaged in the original packaging."
Apart from a custom paint job, Colorware also intends to assign a particular number to the first 25 iPhone 7 Plus Retro Edition units. In the past, Colorware has done a similar vintage Mac paint jobs and sold limited units of MacBook Air, iMac, MacBook, and iPhone 6s.
Colorware's limited iPhone 7 Plus Retro Edition will cost you whopping $1899. The company claims that it takes two to three weeks for the phone to ship internationally. The iPhone 7 Plus will be an unlocked version with 256GB internal storage. Otherwise, 256GB variant of the iPhone 7 Plus sells for $969 in the US and Rs 92,000 in India.
[Source: Colorware | Via: GSMArena]