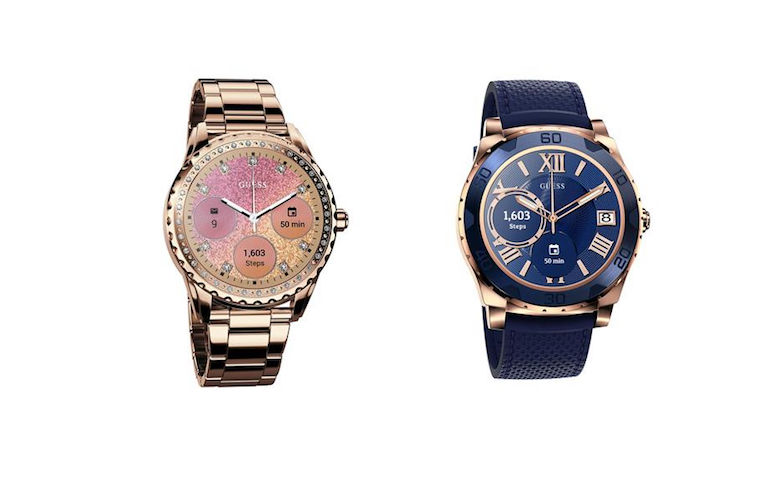 American fashion brand, Guess, has unveiled a pair of Android Wear smartwatches, adding to the company's Connect wearable tech lineup. Powered by Android Wear 2.0, the two new smartwatches are powered by the Qualcomm Snapdragon Wear 2100 processor. The smartwatches are expected to be available this fall.
The Guess Connect smartwatches work with Android and iOS smartphones, and are available in over a hundred combinations of display face, colour, and sub dials. Dubbed the 'Guess girl' and the 'Guess guy', the ladies and men's versions of the smartwatches also feature various interchangeable strap options, and while the ladies version comes with a 41mm case, the men's watch has a 44mm case.
The smartwatches support Smart Reply and handwriting recognition in addition to a keyboard for input. Users can swipe on the screen for navigation besides use speech and text. The two smartwatches are expected as part of the company's upcoming Fall/Winter releases. No pricing information is available at this time.
The company's subsidiary, Gc, are also expected to release a pair of smartwatches later this year. The Gc Connect smartwatches run Android 2.0 and are powered by the same Qualcomm Snapdragon Wear 2100 processor.
[Source: GlobeNewswire]