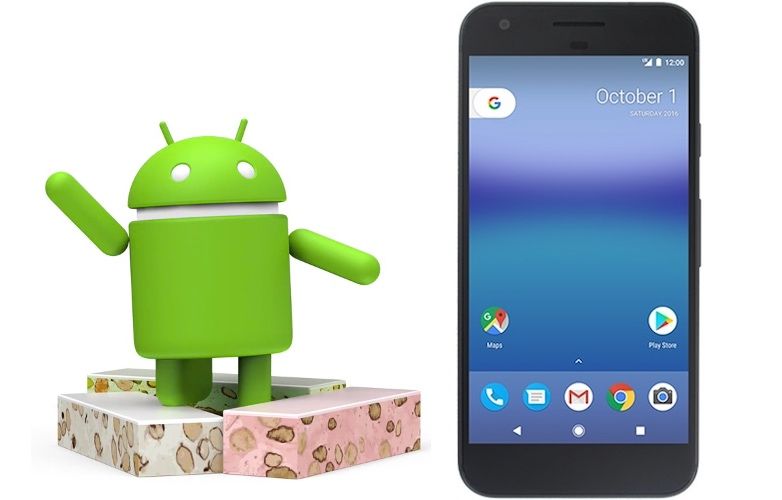 Google just launched a new beta update today, Android 7.1.2 beta 2, for Pixel and Nexus handsets. While this can be regarded as a minor update, it comes with few notable features and essential bug fixes.
On the Pixel and the Pixel XL handsets, the update brings only two changes: an update to the March 5 security patch and a 'Powered by Android' logo that Google introduced some time back for all of the handsets that run its OS.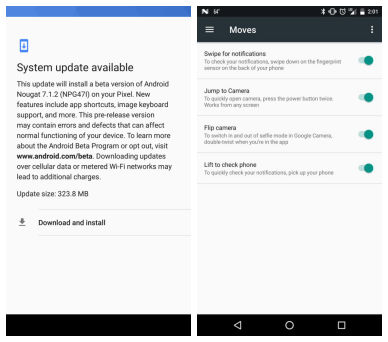 On the Nexus 6P, the update brings support for fingerprint gestures. This feature was rolled out to the Nexus 5X in the first Android 7.1.2 release itself, but since the Nexus 6P didn't receive the first release it finally gets this gesture support. To enable this feature, you need to go to Settings, then click on the Moves tab and simply toggle the feature on.
The Pixel C handset gets some big changes with this update. Software navigation button are now all-white, colour scheme has been changed to gray/blue and the Google Now Launcher is now replaced with the Pixel Launcher. There is also a multitasking menu which comes with a grid view which is unlike what we've ever seen on stock Android. However, the menu cannot hold more than eight apps at a time which is disappointing. Moreover, the apps cannot be swiped away either. So it's fair to assume that this is probably still in the works.
The public update of the Android 7.1.2 can be expected to be rolled out soon.
[Source: 9to5Google.com]