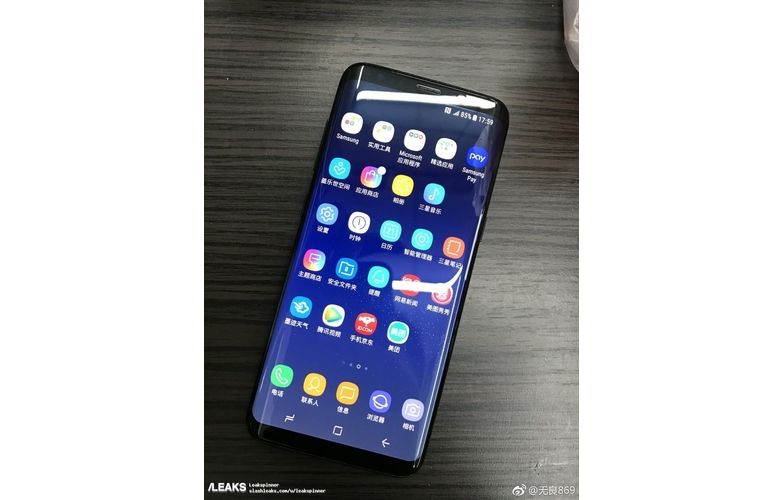 With only one week remaining for the official launch of the Galaxy S8 and the S8 Plus to take place, new leaks over the web don't seem to be stopping. Now, a video of supposedly the actual device has been leaked yet again, showing us the phone in its full glory. The Galaxy S8, in the video, appear to be legit seeing the bezel-less display, rounded corners, and a new interface with no physical home button up front. In addition to this, the video also shows the rear-facing fingerprint scanner and a glossy finish rear.
A few days ago, we came across two such videos that showed a similar design of these smartphones. High-resolution images of the device also popped up on Weibo recently, which showed us the device from the front.
The production of the both of the smartphones is already said to be in the processing stage with more than 10 million devices said to be available in the first phase. Furthermore, other reports have revealed that pre-order of these devices will commence from April 18, which is likely to be for Korea only. Additionally, the company just today, announced the Bixby digital assistant which is supposed to come along with this phone.
The official launch of the Galaxy S8 and the Galaxy S8 Plus is said to take place on March 29 in New York where more details of the same will be disclosed.
[Source: Weibo Via: Slahsleaks]