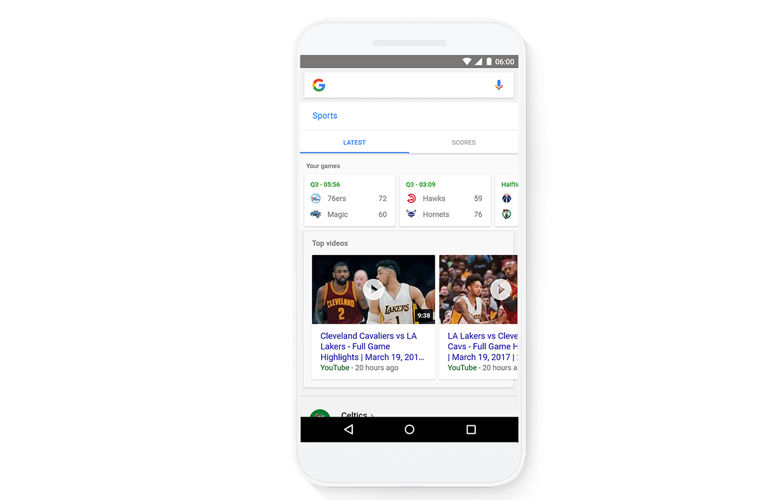 Google is introducing shortcuts on the Google app for Android and iOS and google.com on the mobile web in the US, giving you easy access to several popular tools at the tap of a button. Google has added shortcuts to restaurants, cafes, entertainment options and even the weather to its Search app on Android and iOS as well as on google.com. For Android users, there are additional shortcuts such as translate, nearby attractions, flights, hotels, internet speed test, currency converter, and more. There are also shortcuts to fun elements like tic-tac-toe, roll a die, animal sounds, solitaire and more. There is no information on when this feature will be rolled out globally.
Users can access these shortcuts below the search bar, and while currently the app showcases relevant news headlines, the weather, and sports scores in one feed, with the update users will have access to separate tabs for entertainment, sports, nearby attractions, lifestyle, tools, fun, weather and travel, and browse information related to these subjects.
Tapping at the entertainment shortcut will show you what's playing at your local theatre over the weekend, or what to watch on the TV. Within the tab, you could read news, watch movie trailers, read relevant reviews, or even swipe through listings to catch up on your favourite show. The sports tab will let you in on game times, scores and team news irrespective of your preference for basketball, hockey, or football. The weather shortcut will give you access to updated information on the weather – from hourly sky conditions and the chance of rain to severe weather alerts, a detailed 10-day forecast and more.
[Source: Google]