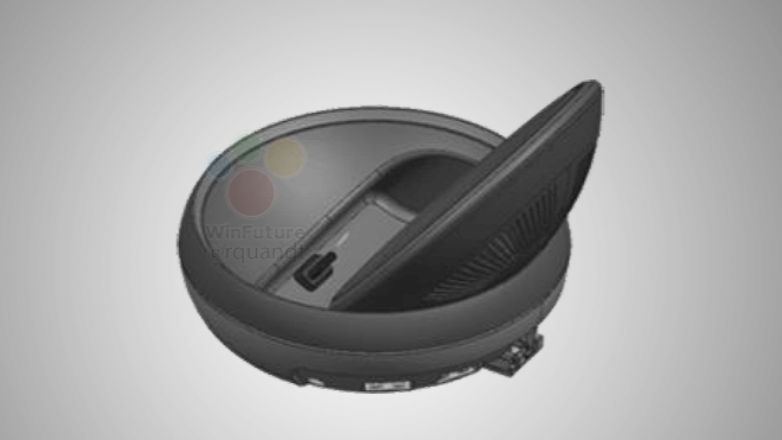 Up until today, while we'd heard about almost every detail about the Galaxy S8 and the S8 Plus, there was little that we heard about the accessories that are going to launch along with these smartphones at the same event. Today, information and an image render of one of the accessories, the Samsung Desktop Experience (DeX) docking station, was leaked.
This is the Samsung DeX Station. The #GalaxyS8 USB-C dock w/ 2 USB ports, Ethernet and ACTIVE COOLING! more here: https://t.co/Hv6A0ymgb3 pic.twitter.com/UgxDYv7bGz

— Roland Quandt (@rquandt) March 21, 2017
The DeX allows you to attach your Galaxy S8 smartphone to other devices, enabling you to use the smartphone like a desktop PC. You can use the DeX to connect to PC mouse, keyboards and monitors. It comes with an HDMI port that supports monitors to up to 4K (3840x2160p) resolutions at frame rates of up to 30fps. It also has two USB 2.0 ports which allow you to connect the S8 handset to two devices at the same time, such as to the mouse and the keyboard simultaneously. It has a USB Type-C port. It comes with a cooling fan inside, which helps protect your devices from heating.
It will also have an Ethernet port on the dock that can support up to 100Mbps of bandwidth, so you can connect the smartphone to a faster wired internet connection without depending on a slower cellular or Wi-Fi network.
It is likely to be priced at $150 (approximately ₹10,000) in the US. Take note that the DeX is going to be officially launched on March 29 at the Samsung Unveiled event along with the Galaxy S8 and the S8 Plus smartphones.
[Source: WinFuture]