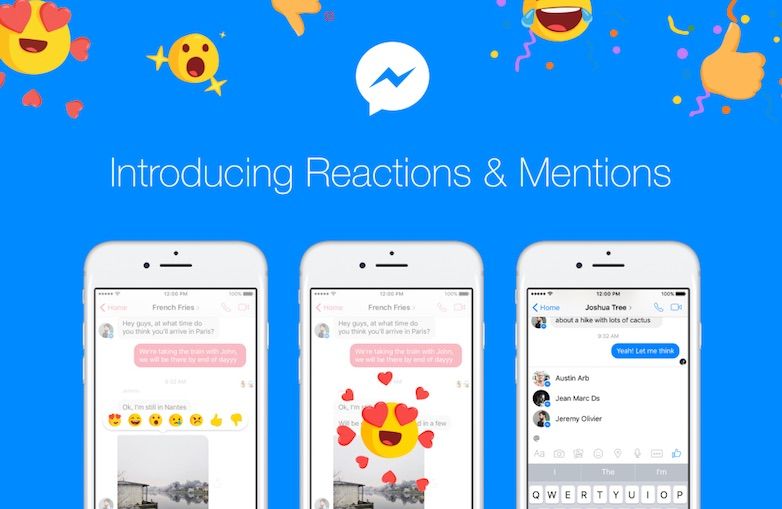 Facebook is marching its way to add as many features as it can in the Messenger, whether you like it or not. Today, Facebook announces the new Mentions and Reactions feature for its Messenger. While Mentions is self-explanatory, the Reactions allow users to "react" to messages using different emojis in the Messenger.
Earlier this month we reported that Facebook was testing a Dislike button as a voting option in its Reaction feature for the Messenger. Since the Reactions are now formally introduced, it's now part of the emoji list.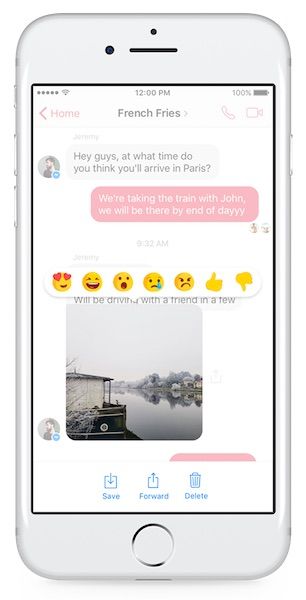 Messenger's new Reactions is very similar to the Tapback in Apple's Messages app. You get to use an emoji, which could range from a thumbs up to the sad face, to the messages. Whenever someone reacts to a message, you can see a nice animation if you're still talking in the same window. Otherwise, you get notifications on your phone.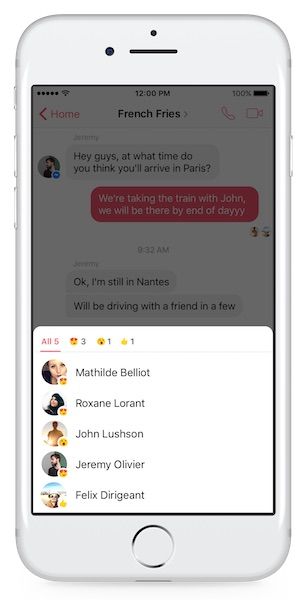 Facebook takes a leaf from Twitter's design book and adds mentions in the Messenger. So you can use a '@' symbol to pick the first name from the list of people with a group. Facebook-owned WhatsApp already has this feature and comes in quite handy while responding to a particular person in a Group chat. However, WhatsApp picks up an entire name instead of the first name.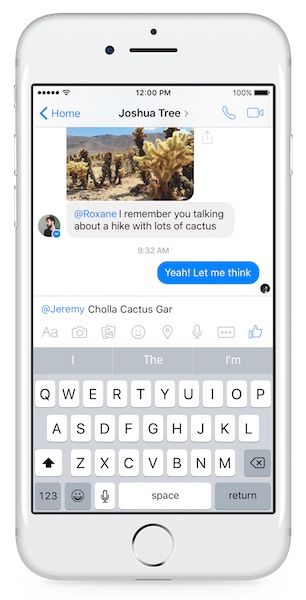 The new Mentions and Reactions will start rolling out from today to the users worldwide. You might have to wait for a day or two to get these two features. In a way, Facebook is finally catching up with WhatsApp, Telegram and other mobile messengers.
[Source: Facebook]