A month ago, at MWC 2017, Nokia announced the addition of two new handsets to its Android lineup – the Nokia 3 and the Nokia 5. This was of course, apart from the international version of the Nokia 6 – which was until then only on sale in China. The company also showcased a new version of its classic Nokia 3310 at MWC. A month later, we have information about two new mid-range smartphones – the Nokia 7 and the Nokia 8 that the company plans to launch later this year.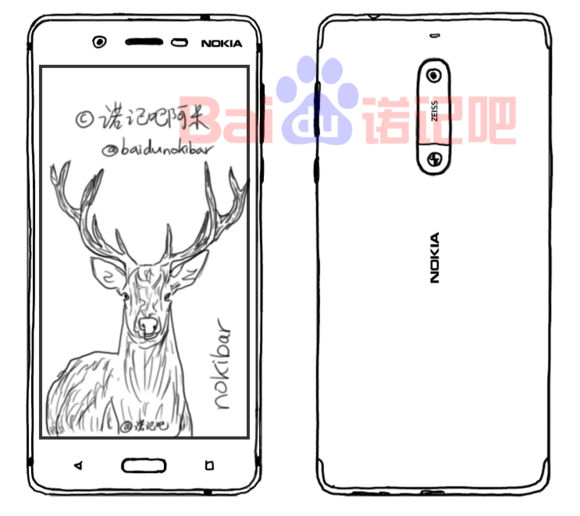 While this is not the first time that we have heard of the Nokia 7 and the Nokia 8, what we now know is that the new devices get Carl Zeiss branded lens for the camera. The new sketches were released on Chinese social networking site Baidu by a user named Nokibar.
Of the two, the Nokia 8 would (obviously) be the more premium of the two and is, in fact, likely to get a dual-camera setup. The lower spec'd Nokia 7 will only feature a single lens setup. Both the phones would get a metallic unibody and design, a fingerprint sensor, and support for fast charging.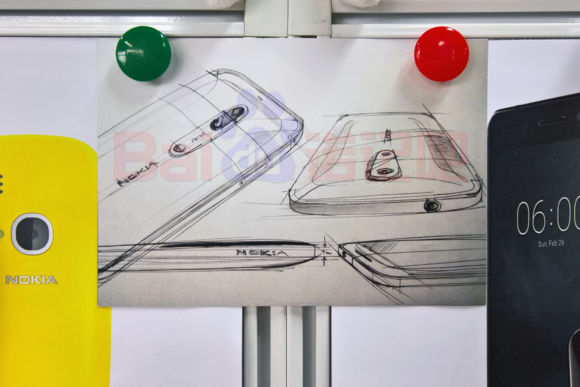 The Nokia 8 is likely to feature a QHD display while the Nokia 7 will stick to a 1080p panel. The Nokia 8 will also feature a larger panel. While this is not confirmed yet, these devices would come with the yet to be released Qualcomm Snapdragon 660 chip which is likely to go into mass production in the second quarter of 2017. This also means that the both these Nokia devices would go on sale sometime in the second quarter of 2017.