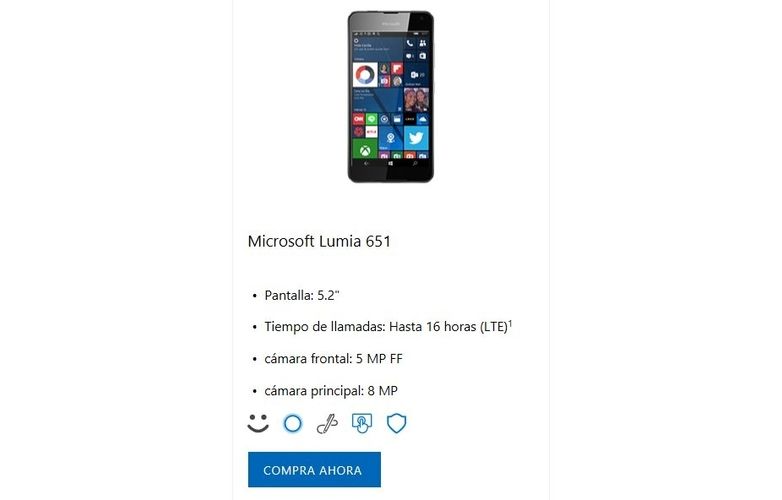 At a time when Android and iOS smartphones have taken over the mobile industry, the Windows 10 mobile has become almost obsolete. However, an unknown Lumia 651 recently surfaced online when it was spotted on the Microsoft Mexico website.
The Lumia 651 listed on the website is a lot like the Lumia 650 but with a larger display. The only specifications mentioned about it are that it sports a 5.2-inch screen, comes with an 8-megapixel rear-facing camera and a 5-megapixel front-facing camera and has 16 hours of calling time. The listing further says that the phone is currently on sale. However, there is no mention of the price or availability.
As soon as this listing was noticed, speculations started doing the rounds as to whether this was an honest mistake in entry or a new mobile device was in the making. In all probability, it could just be an error in entry of the Lumia 650 which was launched last year, since there has been no official announcement from the company about any such device. The Lumia 650 was launched with a 5-inch OLED display, 1.3GHz Snapdragon 212 SoC, 1GB of RAM and 16GB of internal storage.
In any case if the company is planning to launch such a device, it does raise the question as to what it will achieve offering the same specs as the Lumia 650 but with a larger display. Stay tuned for more information.