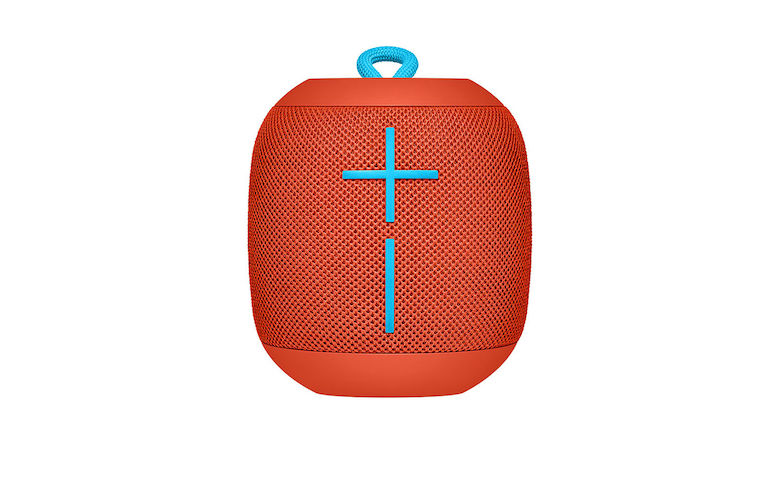 Ultimate Ears has launched Wonderboom, the latest addition to Logitech's Ultimate Ears family of portable Bluetooth enabled wireless speakers. The UE Wonderboom, available in six colours: Stone(Grey), Phantom (Black), Fireball (Red), SubZero (Blue), Cashmere (Pink) and Lilac, is expected to go on sale in April 2017 for $99.99 (approximately ₹ 6500).
The new Ultimate Ears Wonderboom is IPX7 rated, meaning it is waterproof up to one meter for up to 30 minutes. Additionally, the speakers float on their own in water, and feature a hanging loop on the top so they can be attached to any bag with ease. Ultimate Ears also claims that the Wonderboom is drop-proof from up to five feet. The company claims the device can be charged fully in less than three hours and delivers 360-degree sound. The speaker boasts of a 10-hour battery life and a 100-foot wireless Bluetooth range. The device features two 40mm active drivers and two 46.1mm x 65.2mm passive radiators and has a frequency range of 80Hz-20kHz.
The speaker features a "UE" button that can be used to play, pause, and skip tracks on a connected device, in addition to a power and a Bluetooth pairing button. The UE button also lets you pair with another Wonderboom speaker for a bigger sound. The UE Wonderboom lets you pair up to 8 Bluetooth enabled source devices, and connect up to two source devices at the same time. Bluetooth, however, is the only way to connect to the Wonderboom, as the speaker lacks a headphone jack or alternative options for wired play, although the speakers charge over microUSB.