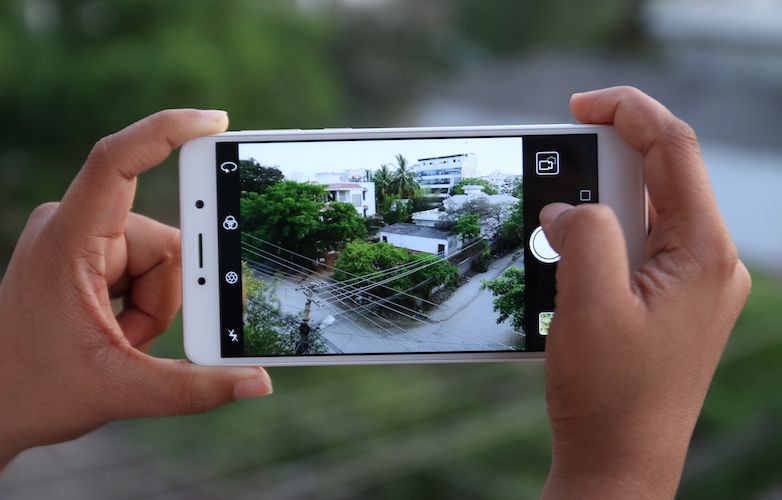 It is no secret that the steady decline of the compact camera can be attributed to the rising popularity of smartphones. For smartphones, a key challenge thus far has been the lack of zoom capabilities, although manufacturers have been working around this by introducing just about every other camera feature they possibly could into their devices. While some photography enthusiasts may mourn the fall of the dedicated camera, they still have plenty of reason to stay excited, as cameras — especially the ones in smartphones — are only getting better.
Even budget smartphones have begun to feature more and more interesting camera options in recent times. This bodes well for enthusiasts, and it means that they won't have to shell out big bucks to gain access to decent photography equipment. While manufacturers may hold back on impressive hardware and features in budget offerings to differentiate from their more expensive siblings, as time passes, technology from flagship products trickle down into their budget and mid-range offerings as we move from one generation of a product to the next.
Both our contenders for the camera shootout this time around are budget offerings. Huawei Honor 6X, which sports a dual-camera setup (12-megapixel + 2-megapixel) at the rear, is priced at Rs.12,999. The Xiaomi Redmi Note 4, our other contender, sports a 13-megapixel rear camera, and is priced at Rs.9,999.

Unlike dual-lens camera setups in phones like the LG G5 or the iPhone 7 Plus that let you choose between focal lengths, the Honor 6X will not let you change focal length or zoom. While its 12-megapixel sensor works to capture photos, the 2-megapixel secondary camera sensor is used to capture depth information, and the Honor 6X lets you emulate DSLR-like shallow depth of field images with background blurs, also allowing you to choose your focus point in the image after capture.
I had both phones at my disposal for a little over a week, and shot quite a few pictures with both of them. Let's take a look at the features and specifications of both phones in detail before getting into how they fared.
Huawei Honor 6X

The Honor 6X features a 12-megapixel + 2-megapixel dual rear-facing camera setup aside from its 8-megapixel front camera. Huawei, incidentally, has been aggressively pushing dual-lens cameras to its phones, and now has at least 3 dual-lens camera phones across different price categories. The primary camera of the Honor 6X, its budget offering, yields a 12-megapixel image. The phone also lets you record 1080p videos at 30fps.
Huawei says that thanks to Phase Detection Autofocus and a Sony IMX386 sensor, it is able to achieve a focus time of just 0.3 seconds with the primary camera of the Honor 6x. Its dual-lens camera yields an effective focal length of 26mm (in 35mm full-frame equivalent terms). Its 1/2.9-inch sensor has 1.25µm pixels. The phone's front camera has a 77-degree wide-angle lens.
Baring a few exceptions like the Nokia N86, the vast majority of smartphone cameras have a fixed aperture. Huawei claims in advertisements for the Honor 6X that its primary camera has an aperture range from F0.95-F16. This is likely only a simulation of aperture adjustment and is handled with software rather than actually allowing you to physically vary aperture sizes according to your requirement.
Other features of interest include touch focus, face detection, HDR, and a panorama mode.
Xiaomi Redmi Note 4

The Xiaomi Redmi Note 4's primary camera has a 13-megapixel CMOS sensor. At first glance, the specifications of the Redmi Note 4's camera may seem like a downgrade from the 16-megapixel Xiaomi Redmi Note 3, its predecessor. It however isn't, as the Redmi Note 4's sensor has larger 1.12μm pixels with a 25% larger pixel area than the camera sensor on its predecessor. Both its front and back cameras have F2.0 apertures. Like the Honor 6X, the Redmi Note 4 features Phase Detection Autofocus (PDAF) and Xiaomi claims an ultra-fast focusing speed of 0.1 second to achieve focus.
Features of interest include face recognition, "professional camera modes", audio triggers for the camera, and a suite of photo-editing tools.
Software performance: App design, speed, and ease of use
One of the first things I check when using a smartphone camera is if the image resolution is set to maximum. Accessing the settings menu on the Honor 6X is a lot easier than on the Redmi Note 4. Simply swiping left with the camera app switched on gets you into the settings menu where you can set image resolution, mute the camera's sounds, set a timer, switch object tracking on, or even set the camera to take photos automatically when smiles are detected.

The Redmi Note 4 required a little getting used to. In order to open up the settings menu, I kept trying to swipe left and right with the camera app switched on like I would with most phones. Getting to the settings menu, however, involves either having to tap at the modes button on the camera screen, which then leads you to a settings icon at the top of the screen. The icon is a little removed from the other shooting mode options. You can alternatively choose to access the settings menu from outside of the camera app.
The Honor 6X has a greater selection of shooting modes to choose from. The menu gives you access to both video and still photo modes. The Redmi Note 4 lets you choose shooting modes once you've selected stills/video, giving you options for time lapse videos or slow motion videos only once you've already entered the video mode. Moreover, choosing slow motion requires you to first set video quality. Maybe it is just me, but I found the whole process rather convoluted and counter-intuitive.

The Honor 6X also has a superior manual photo mode that allows you to adjust parameters such as ISO, shutter speed, metering modes, exposure compensation, and even autofocus mode and white balance settings. In comparison, the Xiaomi Redmi Note 4's manual mode allows you to adjust only ISO and white balance settings. There is no option to adjust shutter speed. The Honor 6X's manual mode, however, will not allow you to adjust aperture, and taking wide aperture photos requires you to enter a mode specifically designed for shallow depth of field photos.
For smartphones, both were quick to focus, and I couldn't notice any discernible difference in the time both phones took to achieve focus. This was true both for stationary and moving subjects.
[Honor 6X: 8/10 | Redmi note 4: 6/10]
Image quality
For my image quality test, I shot with the picture quality set to high, and the aspect ratio set to the standard 4:3 on the Redmi Note 4. With the Redmi Note 4, it isn't immediately apparent if you're shooting at the maximum possible resolution. There are settings to adjust the aspect ratio with the option of the Standard 4:3 or the Full Screen 16:9 ratio. Picture quality can be set to High, Standard, and Low. The Honor 6X shoots 12-megapixel images in the 4:3 aspect ratio. Using the 16:9 aspect ratio brings the resolution down to 9-megapixels.
Daylight/Daylight HDR

While the phones perform almost identically with regards to reproduction of detail and all-round sharpness, the Honor 6X reproduces more natural, true-to-the-scene colours, unlike the Redmi Note 4, which adds a bit of punch to all images by default.
Images from the Redmi Note 4, however, were marginally sharper in at least a couple of the HDR and non-HDR sample images I shot in daylight. This becomes evident when you blow up the photos to their actual sizes for comparison. While the Honor 6X may have done a better job of reproducing colours more accurately, the results weren't as sharp and detailed as the Redmi Note 4. Both cameras handle noise differently, and while the Redmi Note 4's output may have been noisier, they were also more detailed. The loss of detail in the Honor 6X's output I'll blame on its noise reduction algorithm, acting rather strongly on most images shot in broad daylight.
[Honor 6X: 7/10 | Redmi note 4: 8/10]
Low light

In low-light, the Honor 6X outperforms the Redmi Note 4, exhibiting visibly lower noise levels, better sharpness, and greater detail. The results, as you can see from the 100% crops, are in favour of the Honor 6X.
[Honor 6X: 8/10 | Redmi note 4: 7/10]
With LED flash

The Redmi Note 4 did a better job at reproducing fine detail, but got the exposure wrong when using the LED flash to fill in. Although the Honor 6X did a better job with the exposure, its results lacked sharpness and my initial impression was that since I was shooting in the Auto mode, its camera was using a higher ISO. However, it turned out in this particular scenario that while the Redmi Note 4 shot at ISO 100, the Honor 6X shot at ISO 50. Excessive noise reduction, in my opinion, is the reason behind the 6X's lack of sharpness in the results here. The LED flash only works when you're shooting in complete darkness, and are inefficient as such if you're trying to fill light in backlit conditions.
[Honor 6X: 7/10 | Redmi note 4: 7/10]
Selfie Camera
The front-facing camera is of particular importance on a mobile phone these days. Not just so you can take all those selfies but also because the front-facing camera is being increasingly used in video chats and conferences. The Redmi Note 4 has a 5-megapixel front camera with an F2.0 aperture, and records Full HD 1080p video while the Honor 6X has an 8-megapixel front camera, also capable of Full HD video. The Honor 6X's front-facing camera has greater dynamic range and is better with regards to details. However, I found the white balance to be a little off, with a yellowish tint creeping up in videos shot with the front-facing camera under fluorescent light.
Here are video samples from the Redmi Note 4 and the Honor 6X front cameras.
[Honor 6X: 7/10 | Redmi note 4: 6/10]
Video quality
Videos shot with the Honor 6X had a greater dynamic range when compared to the footage from the Redmi Note 4, and were less noisy. The high contrast output of the Redmi Note 4 resulted in footage with little detail in the blacks (shadow areas in the frame). I asked the others in my team for their opinions on the footage, and they were unanimous in saying that they liked the footage from the Honor 6X more. This, primarily because of the well-balanced contrasts and the greater dynamic range.
[Honor 6X: 7.5/10 | Redmi note 4: 7/10]
Slow motion and time-lapse videos
Honor 6x records slow motion video at 640×480 (VGA) resolution with an aspect ratio of 4:3, whereas the Redmi note 4 lets you record slow motion videos in HD resolution with a 16:9 aspect ratio. Even with time-lapse videos, the Honor 6X only allows for 720p footage. The Redmi Note 4 lets you record in Full HD, and yields superior quality time-lapse as well as slow motion video, making it a clear winner in the video department.
[Honor 6X: 6/10 | Redmi note 4: 8/10]
Verdict: Who wins?
The Honor 6X's background blur mode is gimmicky, and doesn't live up to expectations. Objects within the same plane of focus aren't always sharp as you'd want them to be. There are several scenarios where the mode behaves unpredictably, and the results won't always please you. The Honor 6X does get an extra point for this feature, especially because you can adjust focus after capture. However, it seems unlikely that you'll wind up using the feature a whole lot except maybe in very specific situations where you can predict what its output will be like.
If you value features like time-lapse and slow-motion over the ability to shoot shallow depth-of-field photos, you'd really be better off with the Redmi Note 4. The Honor 6X gets a total score that's only very marginally greater than the Redmi Note 4. I think the Redmi Note 4 offers very good value for money. I wish it had a better designed default camera app, and if it wasn't for the app, I'd have gone out on a limb to recommend it over the Honor 6X.
[Final average score: Huawei Honor 6X: 7.2/10 | Xiaomi Redmi Note 4: 7/10]