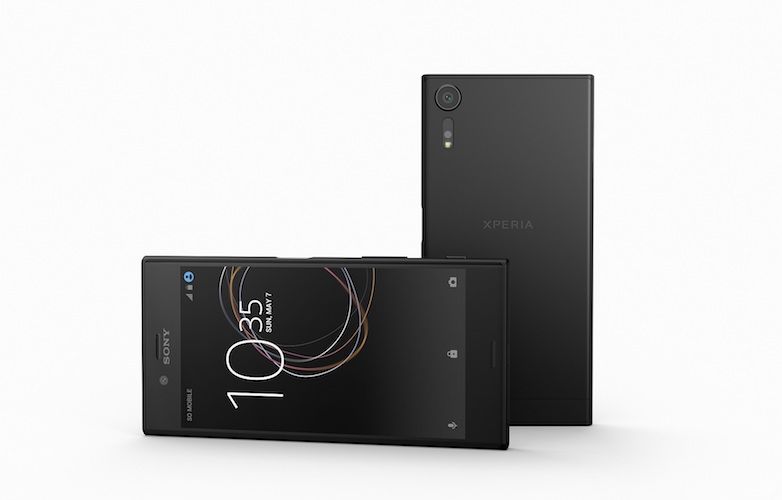 The Sony Xperia XZs, launched yesterday, is a successor to the Xperia XZ, launched last year. While it shares some of the existing camera tech introduced with the XZ series, the new Xperia XZs' Motion Eye camera features built-in memory within its image sensor that Sony claims, enables up to 5 times faster image processing speeds and a better low-light performance. Its memory stacked image sensor enables the Xperia XZs to record videos at 960 fps.
Camera aside, does the phone compare to other existing flagship devices in the current market, though? The table below will let you compare the Xperia XZs with three popular flagship devices, namely the iPhone 7, the Google Pixel and the newly launched Samsung Galaxy S8.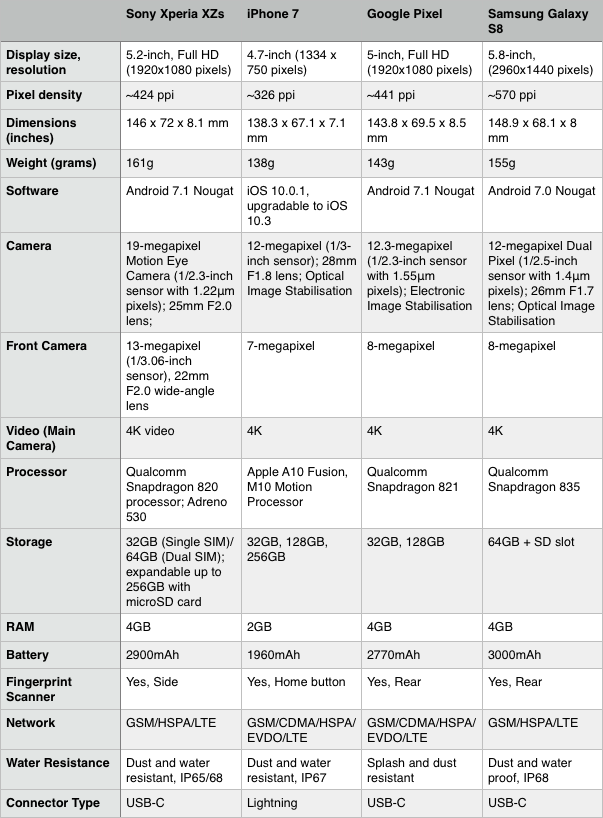 Going by the specs, the Xperia XZs may outperform these other flagships in terms of its camera performance. Jumping to conclusions, however, may not be such a good idea. We will be reviewing the Xperia XZs in detail soon, and maybe you'll get a better idea of how the device fares once the review is out.
Notable differences in the phones include the Galaxy S8's 5.8-inch (2960×1440 pixels) display, which clearly seems like the best of the lot with the greater pixel density of the three. The Samsung Galaxy S8 is also powered by a Qualcomm Snapdragon 835 chipset, a successor to last year's Snapdragon 820 as well as the Snapdragon 821 chipsets found in the Xperia XZs and the Google Pixel respectively. The iPhone 7 only packs 2GB of RAM as against the 4GB in the Sony Xperia XZs, the Google Pixel, and the Galaxy S8.
Hopefully, we'll get to do comparison of the four flagship devices some time soon. Do let us know what you think of the new Xperia XZs' specs though!