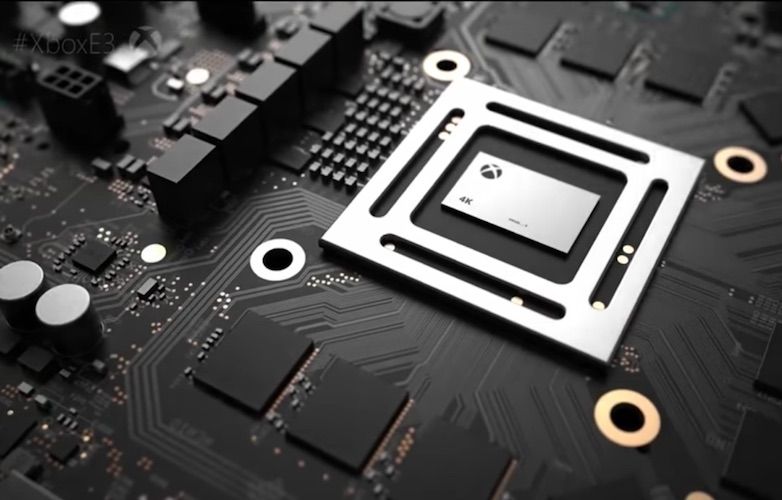 Before the official announcement of Microsoft's Project Scorpio, some rumours played with an idea of a gaming console that has upgradeable components, much like a PC. However, Xbox boss Phil Spencer debunked the theory stating that Microsoft isn't trying to make a gaming console that has easily upgradeable parts. Now, with Project Scorpio just months away from its official launch, Spencer has confirmed once again that the company's upcoming gaming console won't feature easily upgradeable components or parts.
When asked about upgradeable components for gaming console on Twitter, Mr. Spencer said that such an idea is "a stretch." Microsoft's upcoming gaming console, which reportedly has high-end hardware, is expected to feature 6 teraflops of performance, an octa-core CPU, and 320GB/s memory bandwidth. This is more advanced that Sony's PlayStation 4 Pro with 4.2 teraflops of performance. Project Scorpio is said to be backwards compatible with Xbox One games, and it will be costlier than the $300 Xbox One.
@HOLYFRIEDMONKEY The idea that users will open up a console and change compute components inside seems like a stretch to me.

— Phil Spencer (@XboxP3) April 2, 2017
Project Scorpio is a codename for Microsoft's upcoming high-end gaming console, and no one knows for sure what the software giant would end up naming. However, rumours indicate that Project Scorpio would go on sale during 2017 Christmas holiday season. Microsoft is also expected to shed more light on Project Scorpio's details during its E3 2017 press briefing. The console reportedly features gaming at 4K resolution and a frame rate of 60fps, complete with HDR support and a 4K game DVR.
[Source: Gamespot | Via: Twitter]