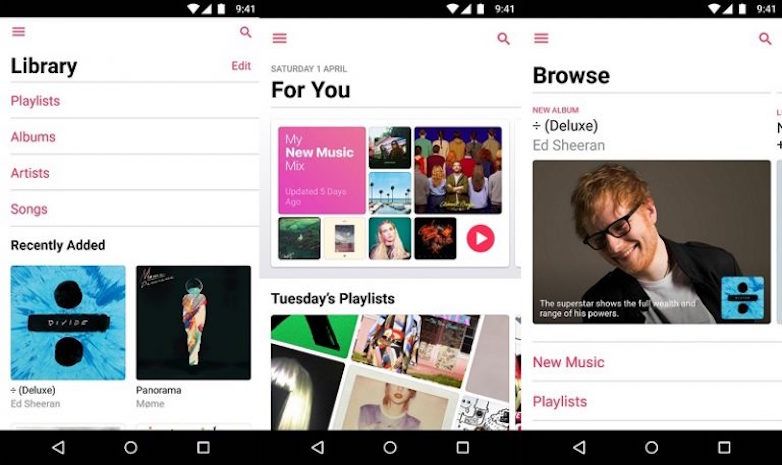 Apple has finally rolled out new changes to its Apple Music app for Android, several months after the company rolled out these features to its iOS app. The updated version of the app, now exactly similar to its iOS counterpart, now offers features such as on-screen lyrics, recommendations to songs, and tuning in to Radio stations.
According to Apple, the new design "brings greater clarity and simplicity to Apple Music." The 'Now Playing' section shows you the lyrics for the song that you are currently listening to. The new Library section helps you navigate through your music collection with ease, and also shows you your Downloaded Music collection that you can play offline. The 'For You' section gives you recommendations on playlists and albums based on your tastes in music. You can also browse through new playlists and music. You can now also tune in to Radio and listen to Beats 1 shows as well as other genres of music.
With Apple Music, you can listen to over 400 million songs in the Apple Music catalog online as well as offline. New members can try it for free for a trial period after which it costs $9.99 per month. Do note that availability and features can vary from country to country.