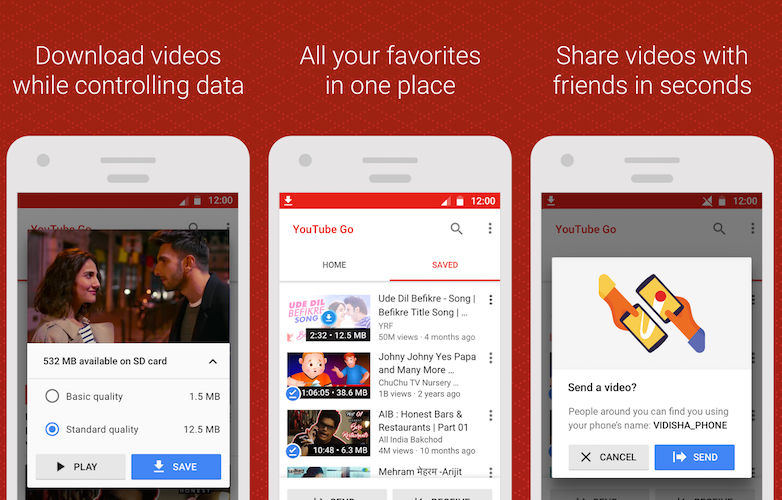 Google is making the beta version of YouTube Go available for download on the Google India Play Store in India. YouTube Go was first announced in the Google for India event last September. Designed to be offline first, the app is aimed at improving the experience of watching videos on a slower network besides giving you greater control over data usage.
The app has a home screen that features trending and popular videos in your area. You can preview a video before deciding whether you want to watch it or not by tapping at the thumbnail of the video. YouTube Go also lets you choose resolution when saving or streaming, and also allows you to choose the amount of data you would like to spend on a particular video. It also lets you send and receive videos instantly and offline with other users of the app.
YouTube Go beta is available for download at the Google Play Store. The app is still in its beta release, and YouTube hopes get some feedback on the app and improve it before a wider release. If you're in an area with network issues or are worried about your data usage, you might want to give it a try.
[Source: YouTube]