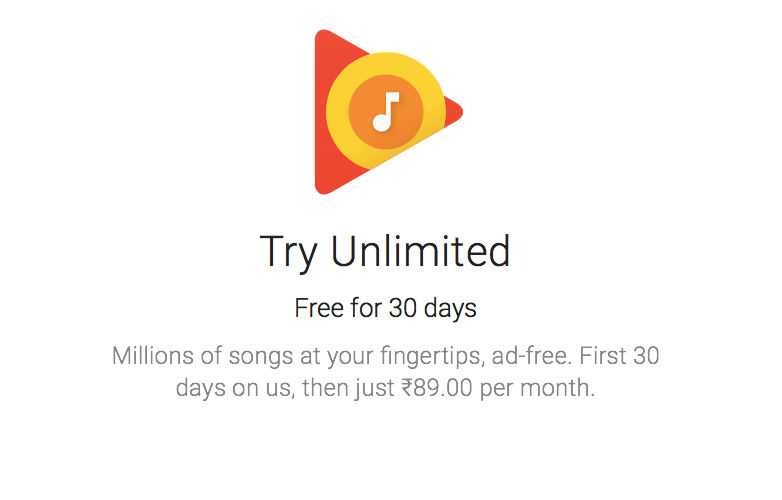 Launched in India back in September last year, Google Play Music, Google's music and podcast streaming service will now offer All Access in the country for just ₹89 per month. The service costs $9.99 in the US. Google is also offering a 30-day trial right now so you can try the service out.
At the time of launch, Google Play Music was offering Indian users singles for prices starting at ₹15 for a track, with albums costing between ₹50 to ₹140. Offering customers the ability to buy and download tracks, the service will now give you unlimited access to Google Play Music's exhaustive catalog of music. Google Play Music works both on Android as well as the web, and lets you download tracks for offline listening, in addition to letting you stream music on your device.
Google's catalog is vast and even has several Bollywood artists listed, in addition to mainstream international acts like Ed Sheeran and Metallica. Besides access to Google's entire catalog of songs, the subscription music service gives you personalised recommendations without ads, unlimited skips, and choice of songs, albums, and playlists. With a pricing as low as ₹89, there is little excuse to be pirating music now. You can sign up for Google Play Music All Access or try out the 30-day trial here.
[Source: AndroidCentral]