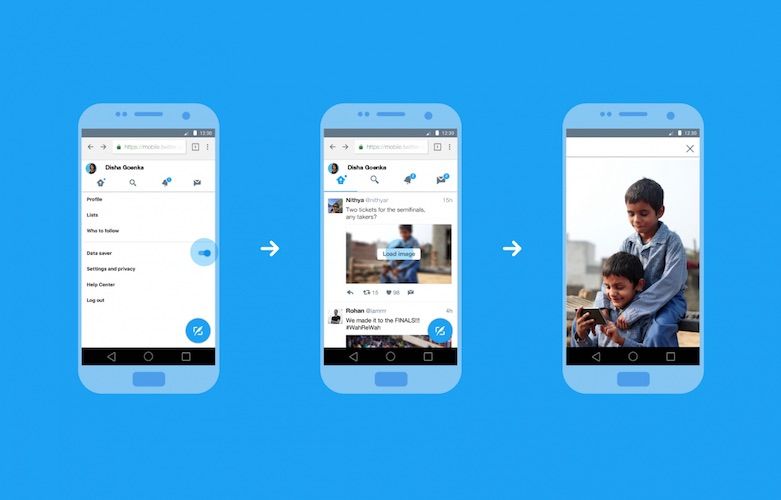 Twitter has partnered with Google to create a data-optimised and swifter version of its mobile web – Twitter Lite. Targeting the emerging markets, the Twitter Lite aims to work on the challenging networks and also help users save up on data. It works like a regular app and offers notifications too.
The new Twitter Lite works with the same Twitter mobile web URL – mobile.twitter.com. While the Lite version is referred as web app, it obviously can't do a lot of things like the official native up.
Introducing Twitter Lite on mobile web! ?

Loads quickly, takes up less space, and is data-friendly. Learn more: https://t.co/Zd825WOdQz pic.twitter.com/l1n0cYJuPc

— Twitter (@Twitter) April 6, 2017
That said, the Twitter Lite will run on the mobile browser and won't consume space on your phone's memory. Since it is a web app, it will load the text faster by giving it the top priority. The images and videos will appear blur until you interact with them.
The Lite web app has been data-optimized in such a way that Twitter claims it can save up to 70 percent data by loading 30 percent faster on 3G phones. For this, the Data Saver mode needs to be activated from the user profile.
Of course, the Twitter Lite is not as intuitive and responsive like a native app. So expect some visual lag but you can still search for things and send direct messages to your friends and followers. Twitter Live is now accessible in every country through a mobile web browser.
Twitter has partnered with Vodafone India to provide a special curated link that loads a customized the T20 cricket timeline experience. The Vodafone subscribers will get an SMS to open that link.
[Source: Twitter Blog]