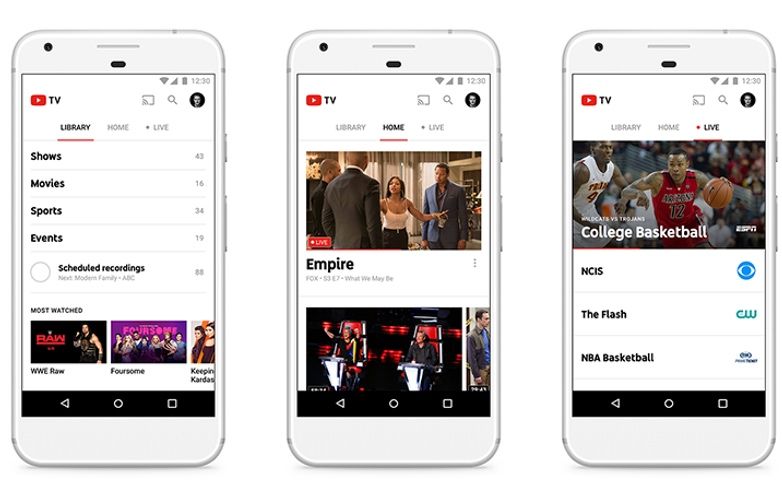 First announced last month, YouTube TV has now been launched in New York, Los Angeles, San Francisco Bay Area, Chicago, and Philadelphia, with more US markets coming soon. $35 a month gets you a YouTube membership that gives you access to about 35 different cable networks, and users also get unlimited DVR (Digital Video Recording) storage. YouTube is offering a one month free trial of the service, and will also offer a complimentary Chromecast after the first month's payment (subject to availability of stocks).
The service will let you stream live TV from ABC, CBS, FOX, NBC, ESPN, Fox Sports Networks, Comcast SportsNet, and also give you access to popular cable channels including FX, USA, Disney Channel, Bravo, MSNBC, and Fox News, with channels like Showtime and Fox Soccer Plus available for an additional charge. You can also watch all of their YouTube Red Original series and movies right in the app as well.
The service works on both Android and iOS devices, and with each membership comes six accounts, each with its own unique recommendations. A single membership should let you watch up to three streams at a time. The app is available for all platforms – mobile, tablet, and computer, and a membership will let you watch live TV on any of these devices.
The service is presently available only in the US, and it is unclear if YouTube plans to make it available in other markets, including India, anytime soon. If you're in the US, you can start your free trial here. You can also sign up for the service at the Google Play Store and the Apple App Store.
[Source: YouTube]