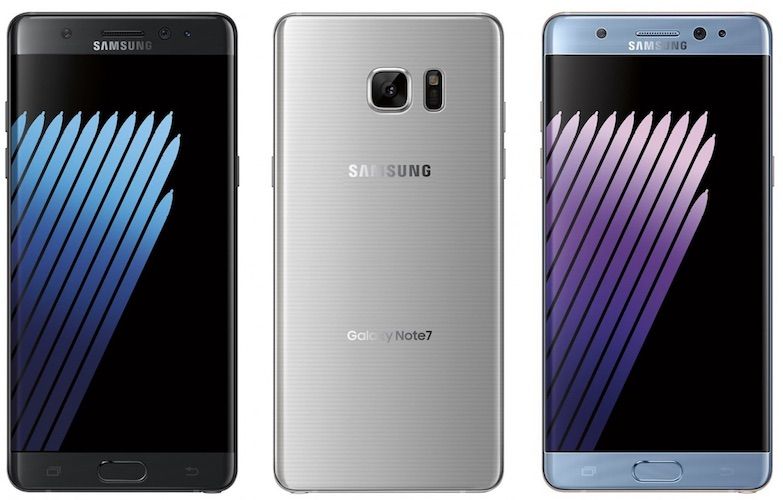 With last year's Galaxy Note 7 fiasco, the Korean smartphone manufacturer Samsung faced a huge loss in the world. The company's reputation also received a huge blow when numerous reports surfaced every now and then of the exploding Note 7. A few days ago, a report emerged that said that the Korean tech giant is on its way to debut the refurbished Galaxy Note 7. Now, leaked images of the refurbished Note 7 have surfaced online showing off a 3200mAh battery inside.
To remind you, the original device packed a 3500mAh battery whereas the leaked images show a 3200mAh battery, which confirms the earlier rumours that the device will debut in a smaller size. The smartphone is said to bear the model number SM-N935, and is said to run on Android 7.0 Nougat. These images of the device surfaced out of Vietnam where the company has a manufacturing plant, affirming that the smartphone might be launched in the coming days.
That the company is planning to launched the refurbished Galaxy Note 7 was first rumoured in India and Vietnam. However, further reports suggested that the firm had no plans of selling these phones in India. The refurbished Galaxy Note 7 might be sold in South Korea, Vietnam and a few other countries.
With the Galaxy S8 and the Galaxy S8 Plus already available in the market, what do you think about the Refurbished Galaxy Note 7? If given a choice, would you still buy it? Do let us know your thoughts in the comments section below.
[Source: SamsungVN | Via: SamMobile]