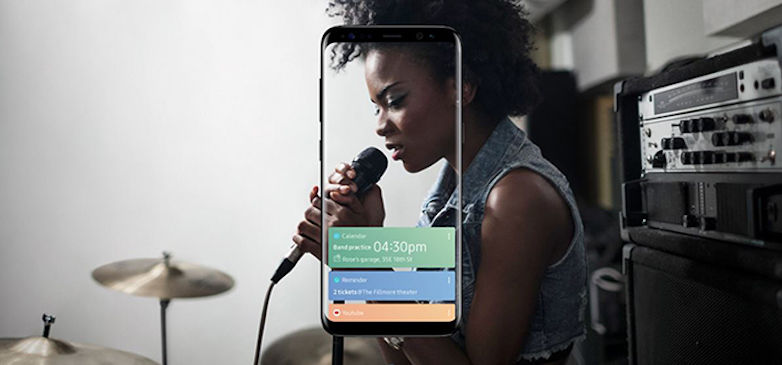 Samsung launched the Galaxy S8 and Galaxy S8+ loaded with Bixby, its virtual assistant to take on Apple iPhone. The new Samsung flagships even have a dedicated button to summon Bixby. However, the company said in a statement that the Bixby Voice feature would be rolled out only in Spring. That means Bixby's voice functions won't be available at its global launch on April 21.
When Samsung introduced Bixby last month, the company stated that its virtual assistant would only understand two languages – US English and Korean languages.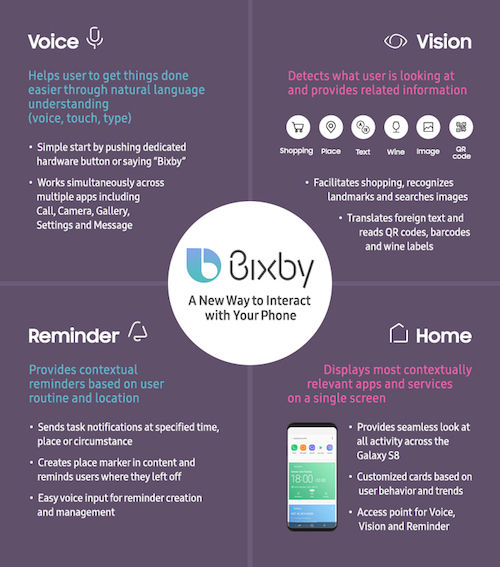 Bixby Voice support is expected to work just like an Android phone responds to "Ok Google" and iPhone to "Hey Siri" commands. Also, Bixby Voice will work seamlessly across several native apps to fetch data or perform actions simply on based on voice commands.
However, the Galaxy S8 and Galaxy S8+ owners won't get to see the feature from the day one. It seems Samsung will make the Bixby Voice available through a software update. Bixby's other features – Vision, Home and Reminder – would be usable out-of-the-box.
The Galaxy S8 boasting of a virtual assistant that can't be usable through voice is indeed surprising. However, it seems Samsung is trying its best to get it right instead of rushing with a half-baked product.
[Source: The Verge]