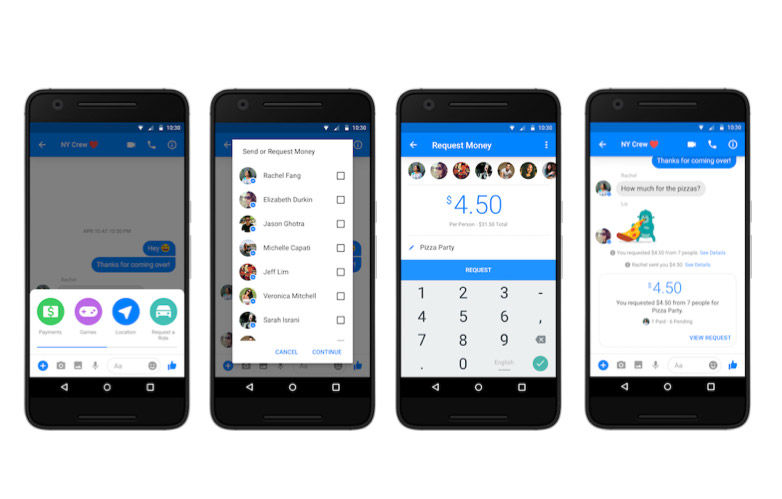 Facebook has launched Group Payments for Facebook Messenger, a feature that lets you send or receive money between groups of people on Messenger. Facebook introduced person-to-person payments back in 2015. You can use the feature to slip a restaurant bill among a group of friends, or even chip in for a group gift by going to a new or existing Messenger group conversation to get started.
To use the feature, you tap at the plus sign at the bottom left hand corner of a group conversation to find more features, and then tap at the payments '$' icon. You can then choose whom to send or request money from. The feature lets you enter the amount you want to request per person or then divide the total sum evenly either including yourself in the calculation or not. The feature lets you choose everyone in the group or then only a few members. The feature also lets you specify what the money is for – a gift, party, etc. You can tap at the Request button once you're ready.
To keep track of payments, a message will appear in the group conversation showing who has paid. The feature also lets you view the Request Details in full-screen. Facebook Messenger lets you make or request for payments without having to remember a password.
Facebook Messenger's group payments feature is available for Android and the desktop in the US for now.