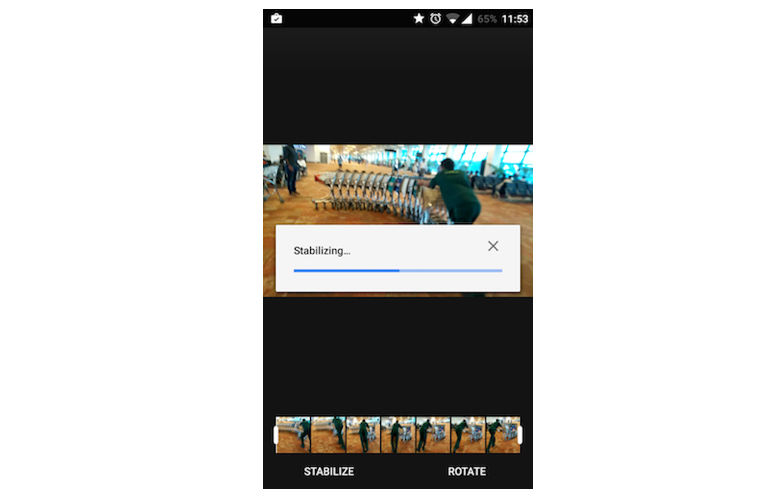 Google Photos is rolling out an update for Android, as part of v2.13, that makes a video stabilisation feature available so you can smoothen out shaky videos in your library. You can download the APK from here if you'd rather not wait until Google pushes this download to your devices.
Once you've downloaded the APK, to find the feature, simply open up a video using Google Photos, and tap at the pen icon to edit it. In the editor, you'll see a 'Stabilize' button at the bottom left. A progress bar shows you how much longer the process is going to take once you've tapped the button. Once the process is complete, the Stabilize button says Stabilized and turns blue. How long the process takes to complete depends on factors such as the duration of your video, resolution, frame-rate, and the hardware in your device. You can toggle the effect on and off to compare the results. Electronic stabilisation results in a little cropping of the video, but the results are quite acceptable.
Android Police has also discovered references to a Google+ integration as well as mentions of "Austin's Mystery Feature" in their teardown of the APK. There is however no more information on what the new mystery feature may be.
[Source: Android Police]