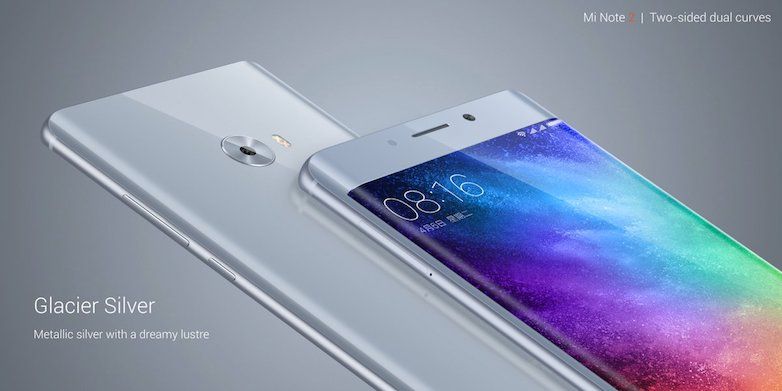 Xiaomi is already on track for the launch of its flagship smartphone, the Mi 6 on April 19. At the same time, the company is also said to be busy working on the successors to the Mi Mix and the Mi Max, which are assumed to launch soon. In addition to this, the company's Mi Note 3 is also rumoured to be out in Q2 2017. Going by the previous handsets in its Note series, the Note 3 is also likely to come with a powerful SoC and massive RAM onboard.
As per certain reports, the Xiaomi Mi Note 3 will have the same display size as that of its predecessor which is 5.7-inch along with 2K resolution. Under the hood, the smartphone is assumed to pack a Snapdragon 835 SoC with 8GB of RAM. The internal storage for the handset can be expected to be 128GB/256GB considering the fact that most phones offer the same these days. The device is assumed to pack a 4070mAh battery.
To recall the specs of its predecessor, the Mi Note 2 featured a 5.7-inch 2K display, 2.3GHz Snapdragon 821 processor, 4GB/6GB of RAM and a 22-megapixel camera. Its successor, the Mi Note 3 is also likely to come with similar specs, but with a powerful processor. The Mi Note 3 could cost as much as $750 (approximately ₹48,000). Smartphones from the Note series are usually known to launch around Q3 or Q4, but this early rumour about the device does suggest that the phone might go official in Q2 2017 itself.
[Source: Xiaomitoday]