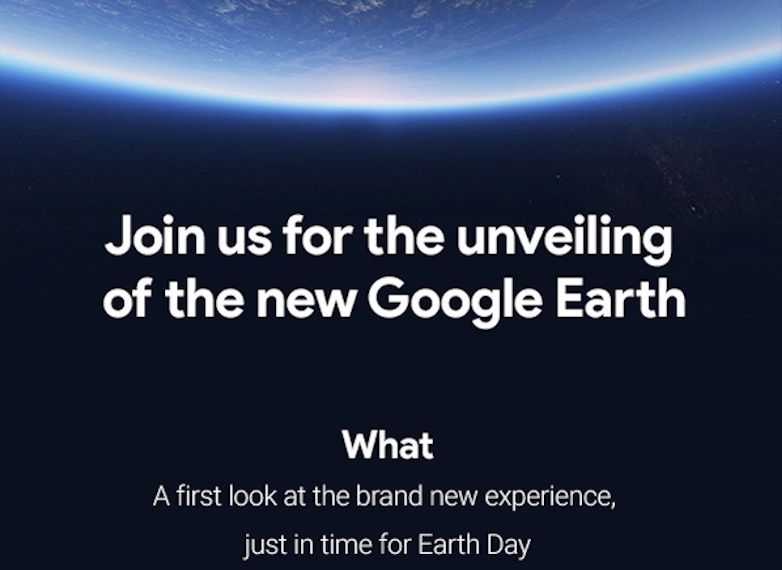 Google is all set to unveil a brand new version of its Google Earth app tomorrow. The company sent out press invites recently which mention that it will unveil a "brand new experience" for Google Earth on April 18 to coincide with Earth Day. However, the invite gives no further information about what exactly this event could be for. The date and time though have been mentioned – the event will take place on April 18, 8.30am ET at New York's Whitney Museum of Art.
Six months ago, Google had launched a VR version of the Google Earth App onto Steam. It was available only for HTC Vive headsets at the time and Google had assured back then that it would work on offering support for more platforms and provide them soon. Therefore, it is quite likely that the company has come up with an update for Google Daydream and is hosting this event to announce the same.
Additionally, the event could also indicate that the company has come up with new updates for the app since many non-American sites still allow only 2D images to be opened up on Google Earth, defeating the basic point of the app which is to allow users to view various locations on the planet in 3D. 
Then, the company has also been developing stand-alone virtual tours and augmented reality museum experiences, and the company might have incorporated such kind of a VR experience into its Google Earth app as well. In either case, these are only probabilities, and we'll have to wait until another day before we get to know concrete details. Stay tuned for more updates.