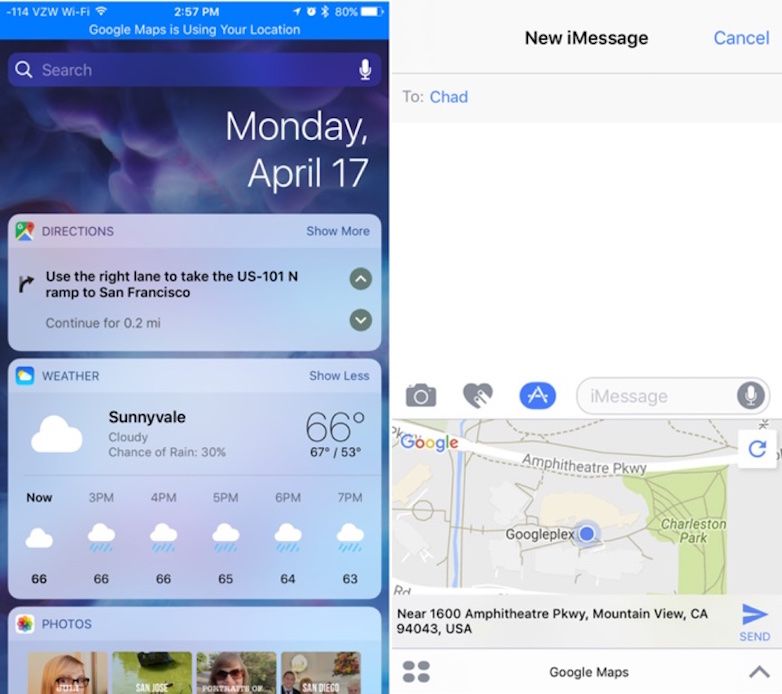 Google Maps has rolled out a new update, version 4.30.0 for its iOS app. This update brings a host of features such as a directions widget, an iMessage app and bug fixes. This update is 125MB in size and will reach your handset over-the-air.
The directions widget offers a step by step direction to you even when your phone is on the lock screen mode. To enable it, head to the Today View in the Notification Centre, then scroll to the Edit button and enable Google Directions. When you swipe right on the lock screen, the app will begin to offer turn by turn navigation through the widget in the Notification Centre.
The iMessage app, on the other hand, allows you to share your static location with your friends right from the Message app without you having to leave the conversation. It can be enabled from the Messages App Store. This feature an extension of the recent real-time location sharing feature of Google Maps. This feature is already present on Google Maps for Android. The update also brings customary bug fixes to the app. However, there is no more information about these bug fixes.
You can download the Google Maps app from the App Store for free.