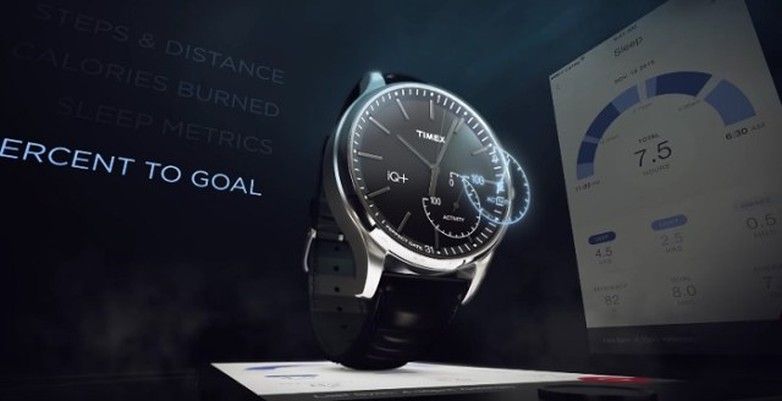 American watchmaker Timex has introduced the IQ+ Move analogue watch to the Indian market. The USP of this watch is that it doubles up as an activity tracker. Priced at Rs 9,995, the Timex IQ+ Move relies on traditional batteries, so you don't have to keep charging it on a daily basis like other smartwatches and activity trackers. The analogue watch cum activity tracker keeps a track of steps, sleep, and calories burnt.
Unlike other fitness bands, activity trackers, and most smartwatches, the Timex IQ+ Move resembles a traditional watch with its circular dial and leather straps. Although it appears as a regular wristwatch, at the heart lies a fitness tracker that keeps a record of activities such as calories expended, steps taken, distance travelled, and the total amount to sleep. The sleep metrics are comprehensive and account for the quality of sleep (deep/light), time awake, average length of sleep, and sleep efficiency.
While the watch cum fitness tracker itself doesn't have a display like a traditional smartwatch, you can view all metrics on your smartphone, which can be paired to the IQ+ Move watch via Bluetooth. The inbuilt activity dial is a clever piece of marriage between analogue and digital tech that shows the amount of work needed to achieve a goal at a glance.
TIMEX IQ+ Move is available in two colour variants – one with a silver tone case and white dial with gold accents complemented by a brown leather strap, whereas the other variant sports a grey finish case paired to a black dial and a grey silicone strap. The watch has Timex's patented indiglo night illumination feature and is compatible with iOS and Android smartphones.