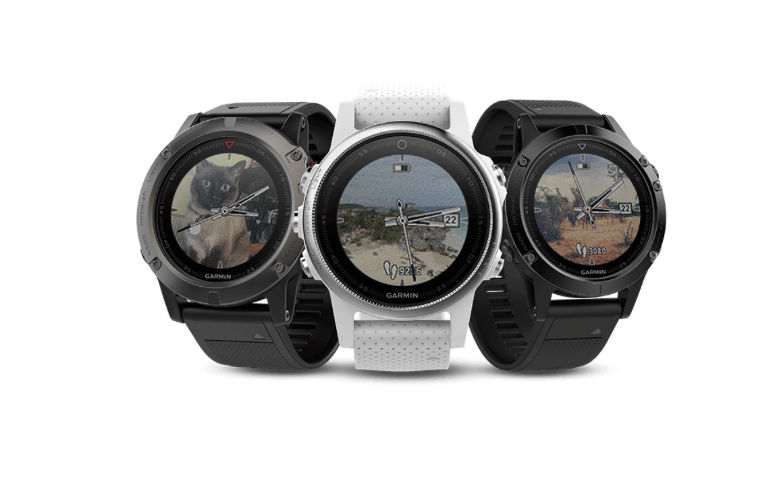 Garmin will soon introduce three new high-end multisport GPS wearables – the Fenix 5, Fenix 5S, and Fenix 5X, in India. Equipped with Garmin's 'Elevate' wrist-based heart rate monitoring technology, the new Fenix 5 models also feature a host of multisport activity modes in addition to 24/7 activity tracking. The wearables come with QuickFit bands that can be changed without any tools.
Enabled with Wi-Fi and compatible with 'Connect IQ', users can customise the watch with apps, widgets, data fields and watch faces. The Fenix 5 models are also compatible with Garmin's 'Face IT' watch face app that lets users choose an image from their photo library and set it as their watch's face. When paired with a smartphone, the smartwatches display call, text, and email notifications.
Both the Fenix 5 and the Fenix 5X sport 1.2-inch displays with a resolution of 240 x 240 pixels, while the Fenix 5S has a 1.1-inch display with a resolution of 218 x 218 pixels. The batteries in the Fenix 5, the Fenix 5S, and the Fenix 5X are rated at 14 days, 9 days, and 12 days respectively, although this dependent on the settings. While the batteries in both the Fenix 5 and the Fenix 5X will give you over 20 hours in the GPS mode, the Fenix 5S will only last you up to 12 hours in the GPS mode.
The Garmin Fenix 5 and the Fenix 5S are priced at $599.99 (approximately ₹38,766), while the Fenix 5X is priced at $699.99 (approximately ₹45,228) in the US. Garmin hasn't announced pricing information for the Fenix 5 models in India.
[Source: BGR]