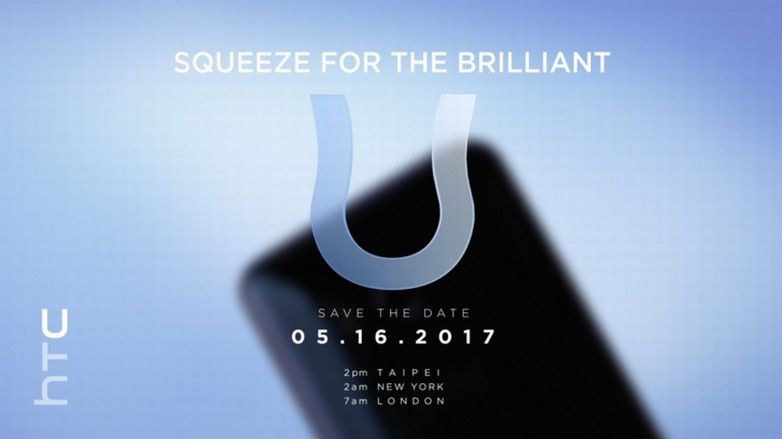 HTC has gone from being one of the top smartphone manufacturers to a has-been with very little consumer interest and faith in its products. Neither the HTC 10 nor the U Ultra with their Snapdragon underpinnings could reverse the fortunes of the company. This time around the company is banking on something different with its upcoming smartphone HTC U. The oft leaked phone was previously known as the HTC Ocean received a brand new teaser, where HTC showcases the parlour trick that sets this phone apart from the competition. The short 5-second teaser tweet has the tagline "Squeeze for the Brilliant U" and showcases the phone being squeezed from the sides.
Squeeze for the Brilliant U. 05.16.2017 https://t.co/89OuHXbBlt pic.twitter.com/jLaeFD2wMW

— HTC (@htc) April 20, 2017
This is a confirmation of one of the rumours associated with the HTC U that bandied a pressure-sensitive frame adding another dimension to user input. Apart from the usual touch input through the capacitive screen, the phone appears to accept input through the very frame by the virtue of squeezing it together. One can assume that the feature will be employed to enable various context-sensitive functions by giving the phone a gentle squeeze. That's pretty much all that the short teaser reveals, but the rumours already suggest that the HTC U might get Snapdragon's flagship 835 SoC. At any rate, all will be revealed on May 16 as per the teaser through HTC's livestream at 2 am Eastern time.
[Source: Android Police]