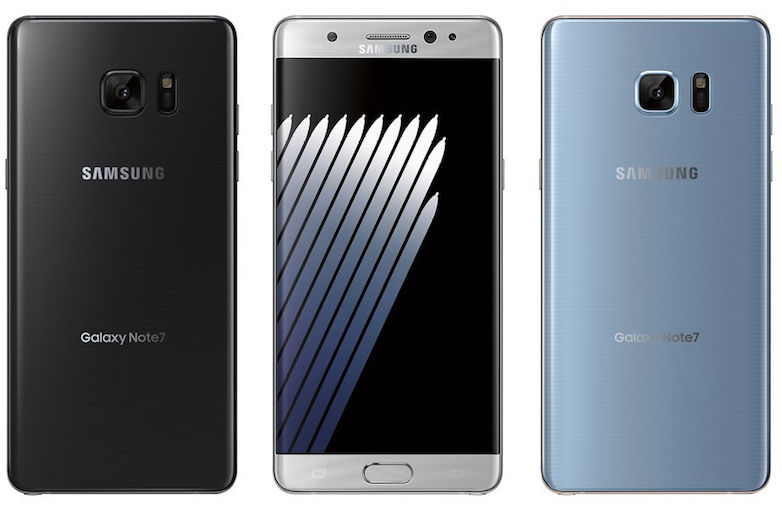 We're already aware that Samsung plans to sell refurbished units of the Galaxy Note 7 with a smaller battery capacity in certain markets in the coming days. Just a few days ago, details about the refurbished Galaxy Note 7 featuring a 3200mAh battery inside leaked online. Now, a device with model number SM-N935S, assumed to be the refurbished Note 7, has received Wi-Fi certification. The certification further reveals that the smartphone will run on Android 7.0 Nougat out-of-the-box.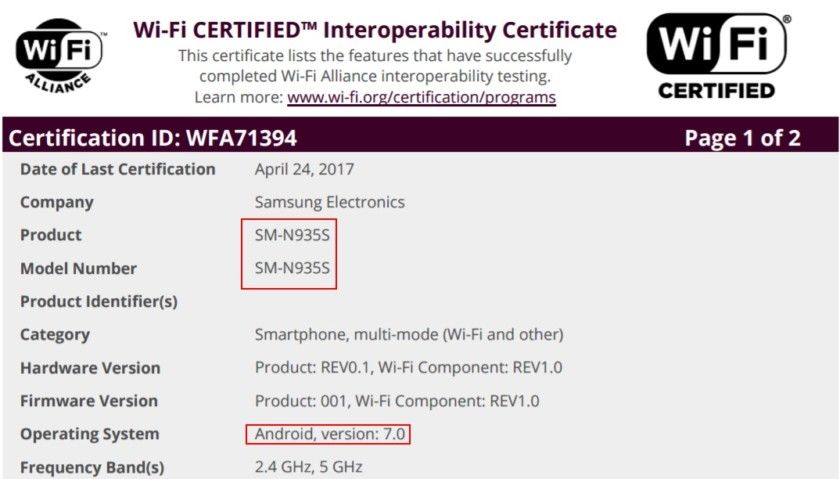 The Galaxy Note 7 (SM-N935S) is said to be the South Korean variant of the smartphone. The refurbished Galaxy Note 7 will sport the same specifications as the original such as a  5.7-inch Super AMOLED display, an Exynos 8890 processor, 4GB of RAM, and a 12-megapixel camera.
The company, on its part, has neither confirmed the date of launch of the smartphone nor has it hinted about the phone's availability in certain markets. Few reports indicate that the phone will sell in Vietnam and South Korea in the coming months. Certain other reports quoting Samsung's officials a few months ago, confirmed that the company has no plans of launching the refurbished Galaxy Note 7 in India.
Also Read: Refurbished Samsung Galaxy Note 7 smartphones will not be sold in India.
In addition to this, the original Galaxy Note 7 also appeared on the Wi-Fi certification website, revealing Android 7.0 Nougat running on it. It is still unclear as to why the original Galaxy Note 7 would have received certification since it was discontinued by the company a few months ago. Nevertheless, with Wi-Fi certification being given to the refurbished Galaxy Note 7, is it likely that the company plans to make a proper announcement of the launch in the coming days?
[Via: SamMobile]