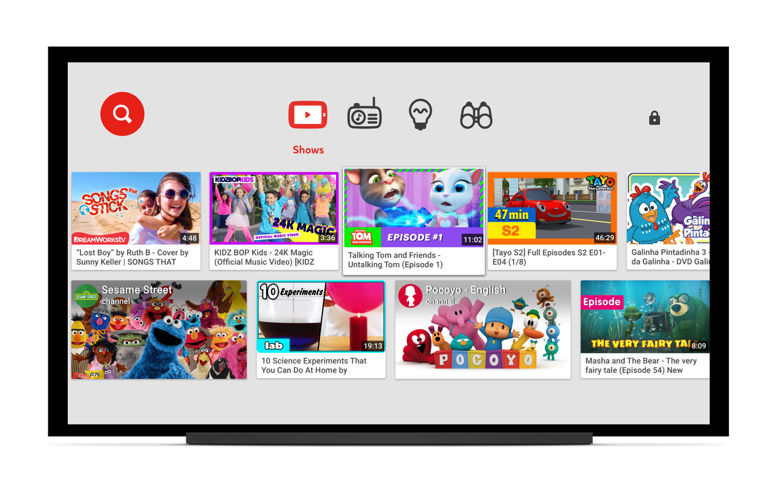 Google launched the YouTube Kids app for Android and iOS smartphones and tablets a little over two years ago, and the company has now announced support for select smart TVs as well. The app was launched in India in November last year.
The app will be available on select LG, Samsung, and Sony smart TVs across 26 countries where the app is currently available. The company has said that the app will be available on all 2015-2017 LG webOS TVs via the LG content store, all 2013 – 2017 Samsung Smart TVs and Blu-Ray Players that have access to the Samsung App Store, and after a firmware update, on 2016-2017 Sony TVs with the exception of Android TV, which will be available soon.
Google says the YouTube Kids app has over 8 million weekly active viewers with more than 30 billion views. Designed from the ground up with kids in mind, the app features big buttons, easy scrolling, voice search for kids who haven't learnt to spell or type, and has videos split into relevant categories like Shows, Music, Learning, Gaming, and Explore. Parental controls have also been included in the app, with settings found behind a grown-ups-only lock that will enable you to set time and search restrictions to your kid's viewing experience.